FIDE Grand Prix Jerusalem: Pairings announced
FIDE Grand Prix Jerusalem: Pairings announced
Imagen principal: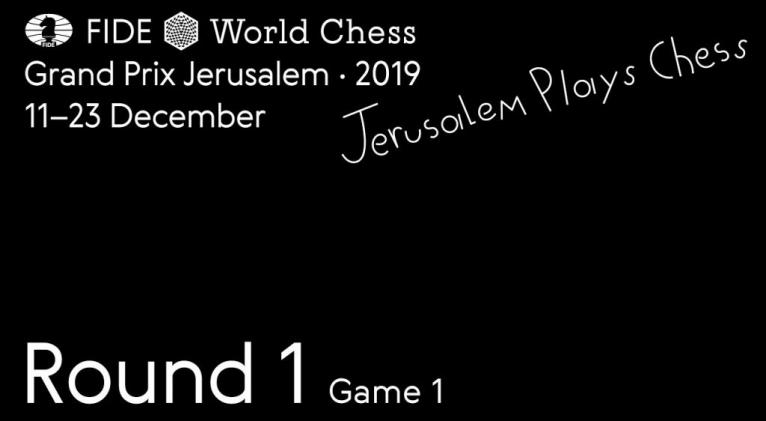 The fourth and final leg of FIDE Grand Prix 2019 took off in Jerusalem today. The event stretching over twelve days will decide two players qualifying for the Candidates Tournament that is scheduled for the spring of 2020 in Yekaterinburg.
First round pairings:
Veselin Topalov - Maxime Vachier-Lagrave
Radoslaw Wojtaszek - Dmitry Andreikin
Yu Yangyi - Wesley So
Yan Nepomniachtchi - Boris Gelfand
Wei Yi - Anish Giri
Pentala Harikrishna - Sergey Karjakin
David Navara - Wang Hao
Shakhriyar Mamedyarov - Dmitry Jakovenko
Currently, the list of front-runners for two slots in Yekaterinburg includes four players: Alexander Grischuk, Maxime Vachier-Lagrave, Shakhriyar Mamedyarov, and Yan Nepomniachtchi. Alexander is not playing in Jerusalem but with a 7-point margin over Maxime Vachier-Lagrave, he can feel relatively safe. Actually, the one and only scenario in which Grischuk would not qualify for the Candidates Tournament is that Mamedyarov takes down Vachiev-Lagrave in the final after the Frenchman's winning his three first matches without tiebreaks, whereas the Azerbaijanian scores at least 20 Grand Prix points total (10 in Jerusalem only). All these considerations will make the battles in Jerusalem even more exciting.