Syria denounces politicization of its "chemical file"
Syria denounces politicization of its "chemical file"
Imagen principal: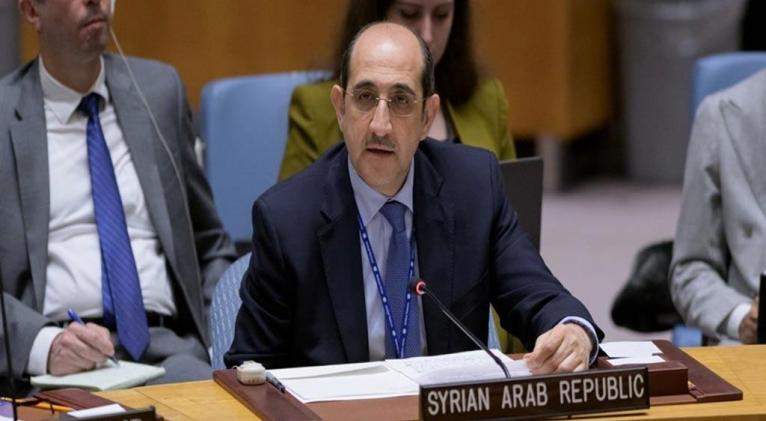 The permanent representative of Syria to the United Nations, Bassam Sabbagh, denounced that some countries use the Security Council debates on Syria's "chemical file" for political purposes.
The Al-Suriya TV network quoted the intervention of the diplomat during a session of the United Nations Security Council in which he described the approach of Western countries towards Damascus as "hostile" and "wrong".
Syria made a strategic and voluntary decision in 2013 to accede to the Chemical Weapons Convention, yet some countries continue to level false accusations against Damascus in a flagrant politicization of the UN's work, Sabbagh stated.
Moreover, he denounced that the reports on chemical weapons in Syria are very unprofessional and are based on information that lacks credibility.
He recalled that on March 19th, 2013, Syria witnessed the first use of chemical weapons by terrorist groups that launched a projectile laced with chemical substances against the town of Khan al-Asal, in the province of Aleppo, which caused the death of 25 persons, mostly military.
He added that these groups continue to prepare launchings of false flag chemical weapons attacks so as to blame the Syrian government, the most recent of which was the transportation of plastic barrels containing chlorine, to the northern province of Idlib.
"The persistence of some countries in ignoring the dangerous threat posed by the possession of weapons of mass destruction by terrorist organizations, constitutes a serious risk which requires an immediate strong condemnation and actions to prevent these weapons from reaching terrorists 'hand," he warned.
Damascus stated on several occasions that it has never used chemicals of any kind, and has not possessed them since 2013.