Esteban Lazo pays tribute to Fidel Castro in Moscow
Esteban Lazo pays tribute to Fidel Castro in Moscow
Imagen principal: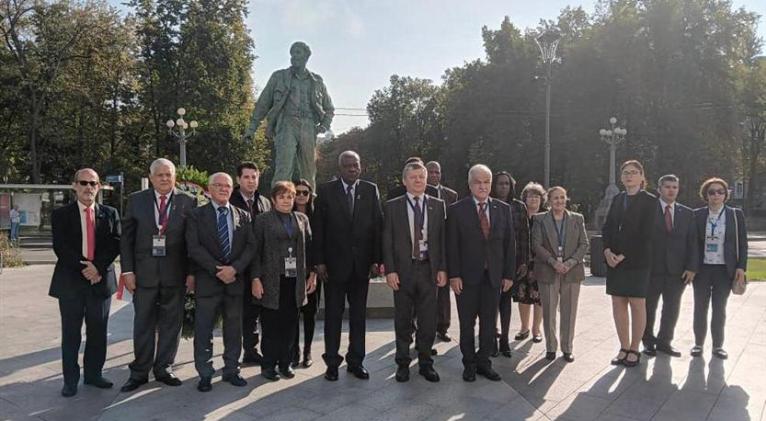 Esteban Lazo, president of the National People's Power Assembly of Cuba (ANPP-Parliament), paid tribute here today to the historic leader of the Revolution, Fidel Castro (1926-2016).
Reaching the statue in homage to Fidel, located in Moscow's Sokol district, was a mandatory visit by the Cuban leader and the delegation accompanying him to the Russia-Latin America Parliamentary Conference organized by the State Duma (Lower House of the Russian Parliament).
The president of the Russia-Cuba parliamentary group, Dmitry Novikov, accompanied Lazo to lay a wreath, after which he explained the significance for the Russian people to have a space to remember the man he described as a statesman for Latin America and the world.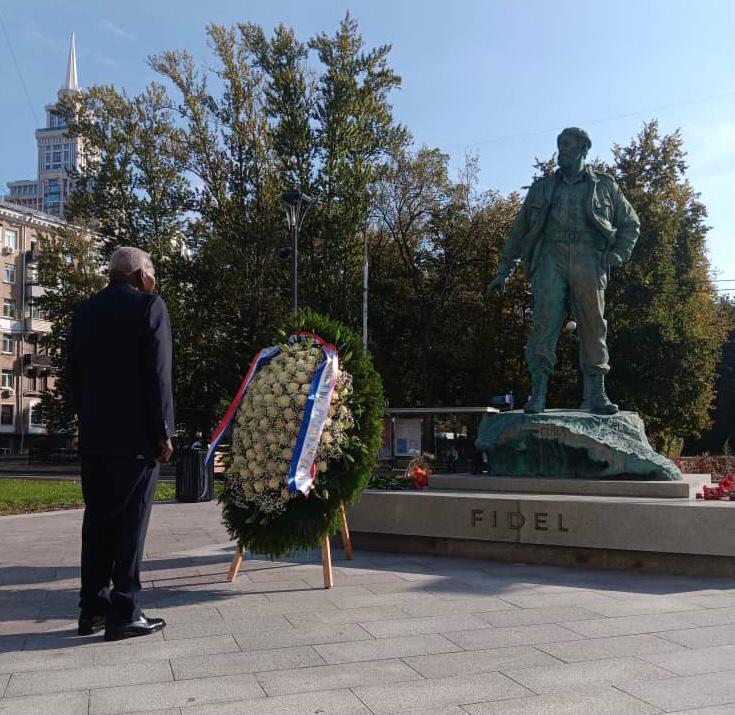 "This conversation is also an honor to Fidel, if he were physically here, he would for two hours asking everything about the city. He had the ability to speak for hours to educate and raise awareness, but also to speak for six minutes at the UN and shake the planet," Lazo said.
The highest representative of the ANPP of the Caribbean nation also commented that Fidel had the ability to see in the distance when a situation could be created.