Buena Vista Social Club final concert to be celebrated in Puerto Rico
Buena Vista Social Club final concert to be celebrated in Puerto Rico
Imagen principal: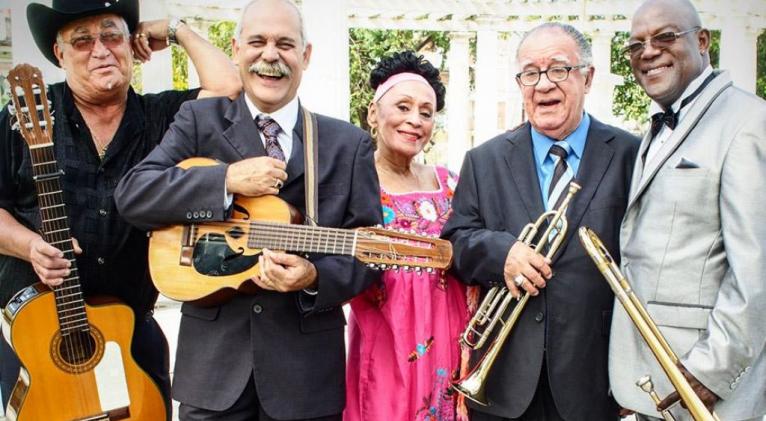 "This will be something historical", she said to a reduced group of journalists after participating recently in the opening of the first Expo de Turismo Internacional (ETI Puerto Rico) organized by the Caribbean island. She explained the concert will take place on November 7 at the Coliseo Roberto Clemente, of San Juan, the most important stage of the capital, in an event organized by local promoter Eduardo Rivero.
"We have also invited the Cuban singer Ivette Cepeda to open this presentation, that will be the last one in this farewell tour", the mayor added.
This band, created in the 90s, has such international recognition that has become the great ambassador of the Cuban music in the world. Last August, and after more than a thousand concerts all over the world, they started in Spain their "Adiós Tour", an international farewell tour that was then programmed to close in Havana, the city where the group was created.
"There are no more performances planned after the one in San Juan, so this will be the last one", said the mayor without clarifying that Havana's will take place before or after this one.
Cuban musician Juan de Marcos González and U.S. guitarist Ry Cooder, who formed an orchestra with some of the original musicians who played in the famous Havana's club that names the group, created the mythical band. Their international fame grew thanks to their encounter with German director Wim Wenders, who recorded the performances of the group in the Netherlands and at the Carnegie Hall in New York. These images were later used to make the successful documentary about the band that won the 1988 Grammy Award in the "Best Tropical Latin Album" category.
With the musical direction of trombonist Jesús 'Aguaje' Ramos, the band's leader, the farewell tour show tries to summarize more than 1000 concerts that have included more than forty musicians in almost two decades.
Despite some of Buena Vista Social Club's original musicians have passed away, the orchestra has continued to work with several of the original members and other young ones who have joined the project.
Translation: Liana Fleitas (Cubarte)