President of Cuba receives executive of Canadian company Sherritt
President of Cuba receives executive of Canadian company Sherritt
Imagen principal: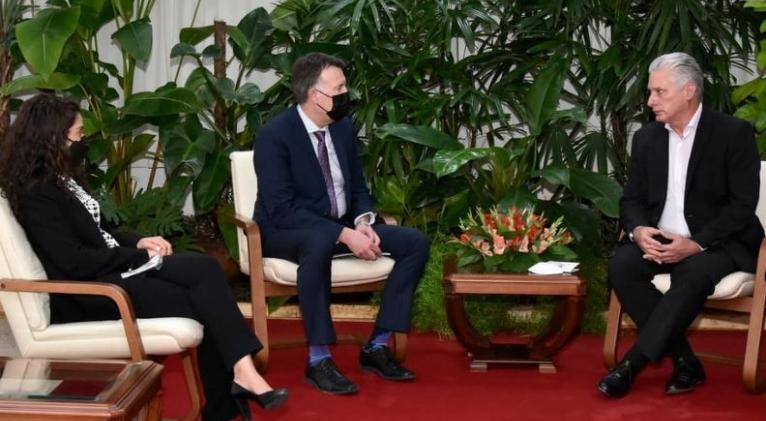 Cuban President Miguel Díaz-Canel received on Friday in Havana Leon Binedell, head of the Canadian company Sherritt International Corp, specialized in the mining and oil sector.
According to local media, both parties discussed the possibilities of deepening the participation of this company in the economic development of the island.
Cooperation could occur mainly in mining, oil exploration, and energy generation, even amid the tightening of the U.S. blockade against the Caribbean nation.
At present, the Canadian firm is in the process of renovation and expansion of its assets to face the challenge implied by the lower use of fossil fuels.
"A measure of speed is required. The intention is to maximize production and expansion before our debt matures," Binedell recently told Bloomberg, an agency specializing in economic issues.
According to Bloomberg, the U.S. company announced a more significant investment in Cuba to increase the production of nickel and cobalt, essential minerals in the production of more powerful and long-lasting batteries.