Israel Rojas, More Songs After a Good Coffee
Israel Rojas, More Songs After a Good Coffee
Imagen principal:
We already owed ourselves this dialogue, ever since they left our ears with the delicious taste of coffee with which they announced their next record production to be released with EGREM label and the title Morada. Of course we try to find out the reason for that name, if it's about the color or the house, but Israel Rojas prefers to leave us imagining these and other answers until the first days of February, when they anticipate the official launch:
«We are very happy; we have already finished the entire process of the album. What happens is that today it's not enough to finish a record, you have to accompany it with a very clear promotional strategy on digital platforms which are, currently, the space where music circulates and from Cuba it's really complicated because of the whole issue of the blockade, because of the inaccessibility to these networks, because of monetization... a challenge is trying to recover something from the production itself, because before the live concert would give you something back, but after COVID the scheme has changed... But the good news is that we have the album finished, that we are very excited about the work, I think it's the best thing we've done" assured the leader of Buena Fe.
Definitely, these are difficult days and the world of music is not foreign to it: "specifically in Cuba, with the issue of reorganization, really many of us are playing out of sheer love for art and respect for the audience," admitted Israel, one of the artists who, as if that weren't enough, must deal with the hate industry that has put him at the core of what he has described as "a fairly well-coordinated media campaign to try to discredit all the work you do, that is, for us it's twice as complex."
Challenges have changes with the passing of times: «today it's not enough to be a good musician, it's not enough to have good songs, that bunch of songs can go unnoticed precisely because there are strategies to have musicians like us not heard. So, what we must do, we must be much more punctual in the audiovisuals, which are also very expensive, be more punctual in all promotion strategies, design a campaign that can bring the potential audiences that consume this music and that they know about it in Cuba or abroad.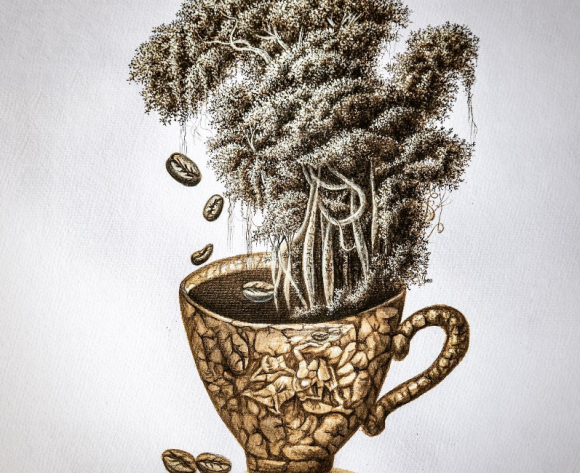 «Then I think we are on that stage now, which will last until February 7th when the album will be released. We have also worked with a lot of young people, with new arrangers, with new blood that has given the work a different vision. I think songs also respond to a maturity of understanding who are the audiences that consume this type of music today and what are those more uplifting themes, which can generate interest in what we do and, of course, we are no longer inexperienced boys, we too have suffered the passing of time».
The authors of songs like Psicología al día, Corazonero, and La fuerza de un país, served us a musical Café, while the rest of the communication strategy for the new album was being conceived, almost embroidered (these are Israel's words):
«Café was a sample, it was sacrificing a pawn, in the sense of seeing what happens when you do things well in terms of promotion with the public that consumes your music, because it's not exactly a subject that has become popular, that you are going to be in the media a lot, in our case that's not always so easy, we have also realized that there's a certain reluctance in the media, because they have become subordinate to what's going on in the networks, and what's happening on the networks is simply a phenomenon that is absolutely motivated by payments carried out from outside to encourage, excite those algorithms and those algorithms tell us that this type of music is what most of the Cuban population consumes and it turns out that, neither by age, nor in other ways, that is true, that's only true in a digital design that's almost always done from abroad...»
We agree with Israel that "this is a more complicated issue" and also that it's unfortunate that so many times we are naive and ignore that behind the supposed trends set by algorithms "there' a lot of social engineering, a lot of technology and a lot of money running behind", but none of these blunders manage to upset the good faith with which they have won a loyal audience:
"What have we done? Well, to focus on our public, on the groups of public that consume our music in Cuba and abroad and that's what happened with Café, a real success about two months ago and when we performed it in Querétaro, Mexico, the people under the rain sang along as if it were a song from 20 years ago, that means that when you do things well, they work. We are really hopeful that the same will happen with the rest of the songs in the album.
"Little by little, until September, we'll be sharing material every 21 days, talking about the song, working on the song, generating content based on that song, so that it reaches as many interested people as possible."
On how to build or win the loyalty of the public, we were also commenting: «First it has been perseverance, then you cannot take away from people the memories of so many years doing the same thing, respecting people. We've played for five people and for packed town squares, in very humble towns, as if they were the very Karl Marx theater.
«There may be people who disagree with my way of thinking but music has nothing to do with that, music sooner rather than later accompanies you, they are songs with which you have grown all along. I don't do political persuading at concerts, I do a show for the people, whatever they think. When you go to the doctor in Cuba they don't ask you if you're a dissident or a militant, they give you an injection if you need it, the same thing happens at my concerts, I treat you as if you were a patient who needed a song. Then there's the work that, humbly, we've tried to send the best quality.
Translated by Amilkal Labañino / CubaSí Translation Staff