Brazilian Prosecutors Charge Lula
Brazilian Prosecutors Charge Lula
Imagen principal: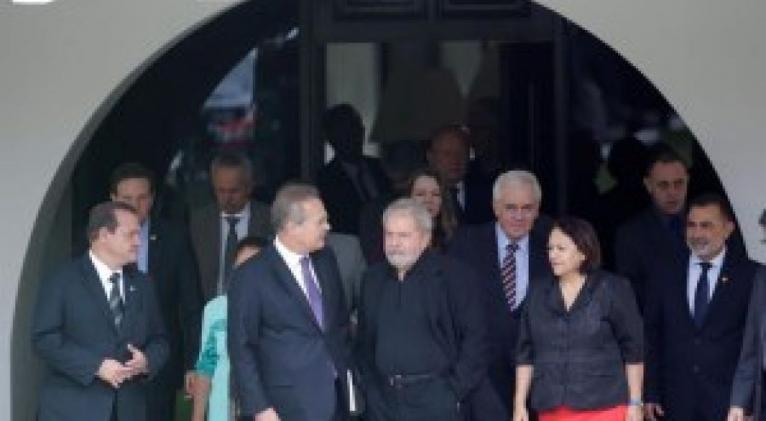 Last Friday, police acting on orders from federal prosecutors in Parana state raided Lula's home outside Sao Paulo and detained him for questioning for several hours.
In the complaint presented on Wednesday, Sao Paulo prosecutors accused Lula, who remains a towering figure in Brazilian politics, of hiding the fact that he is the owner of a luxury beachfront apartment that is listed in the name of the OAS construction firm, one of those being investigated in the Petrobras case.
The accusation also contends that OAS paid for renovations to a country home said to belong to Lula.
The former president, who governed from 2003 through 2010, vehemently denies any wrongdoing.
The Parana prosecutors, who have taken the lead in the Petrobras case, say that those properties had been used by the construction firms to hide the payment of bribes.
Lula's defense team asked the Supreme Court to rule on the possible jurisdictional conflict that, in its judgment, means that two different courts will be investigating "the same facts."