Tear gas, over 200 arrests at May Day clashes in Istanbul (PHOTOS)
Tear gas, over 200 arrests at May Day clashes in Istanbul (PHOTOS)
Imagen principal: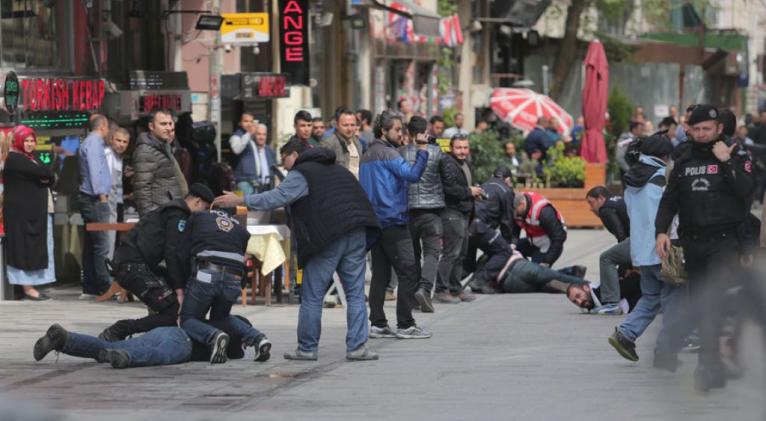 May Day rallies in Tukey's most populous city descended into clashes with the police, as several activist groups tried to get into cordoned-off areas of the city. Over 200 people have been detained, and at least one man was reportedly killed.
Labor Day celebrations in Istanbul turned violent as multiple groups of demonstrators attempted to march towards central Taksim Square, despite police cordons and warnings.
"Some illegal groups who want to damage the peace and safety of our people attempted illegal marches and demonstrations, primarily around Taksim Square... under the pretext of May Day celebrations," the governor's office said, as cited by Reuters. "A total of 207 people have been detained, and some 40 Molotov cocktails, 17 hand grenades, 176 fireworks ... and lots of illegal posters have been seized."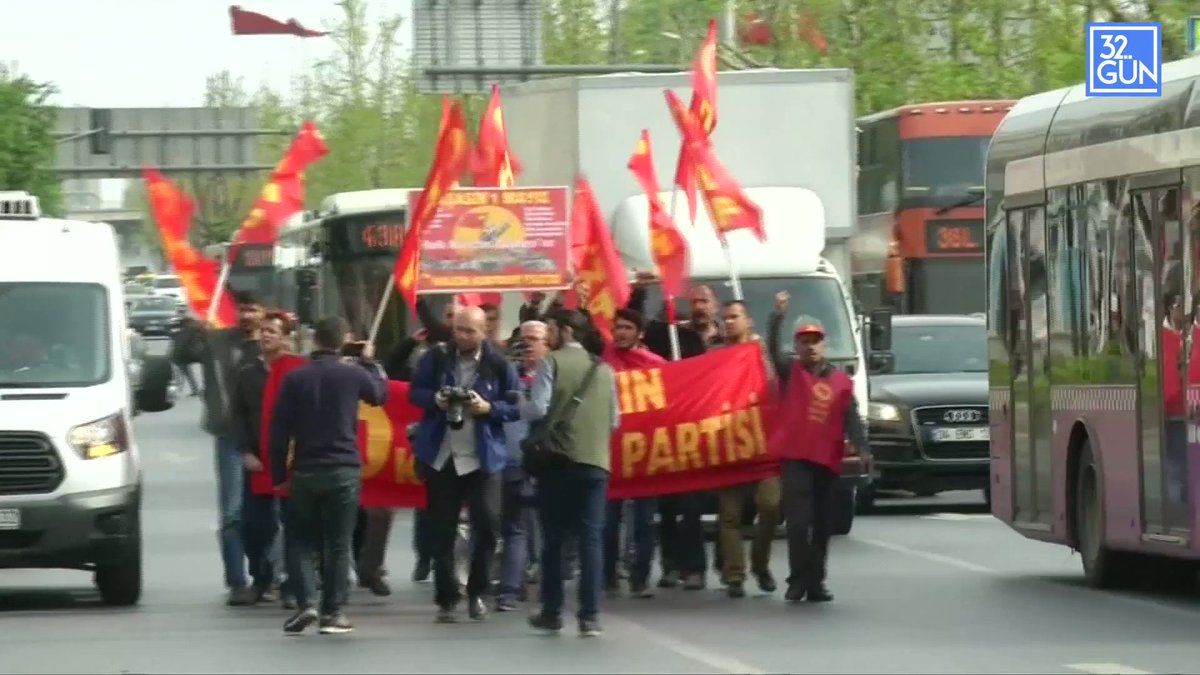 The clashes erupted at multiple locations throughout the city, as members of left-wing and anarchist parties, as well as trade unions, attempted to march towards Taksim Square.
A group of protesters was dispersed in the Mecidiyekoy neighborhood, when police used tear gas and rubber bullets as activists tried to march towards Taksim Square.
A 57-year old man was run over and killed by a police water cannon truck, CNN Turk reports. The governor's office said he was hit as the vehicle was maneuvering, as cited by Reuters.
@fgeffardAFP Protesters attempt to defy a ban and march on Taksim Square to celebrate May Day in Istanbul. @yasinnakgul
@tarihselmddc #1Mayıs alanı #Taksim'dir. Yaşasın Taksim Mücadelemiz #HKP
After the botched July 2016 coup attempt, Turkey's authorities tightened their grip on security by imposing a state of emergency that has been extended a number of times since. Consequently, Taksim Square was entirely cordoned off well beforehand on Sunday, and numerous riot and plain clothes police officers had been deployed to the area.
Nevertheless, two female activists shouting communist slogans and brandishing a banner managed to slip into the well-guarded area. The two were overwhelmed by police and placed in a cruiser after a brief yet violent struggle.