Discus Thrower Yaimé Pérez and Wrestler Ismael Borrero: Cuba's Best Athletes in 2019
Discus Thrower Yaimé Pérez and Wrestler Ismael Borrero: Cuba's Best Athletes in 2019
Imagen principal: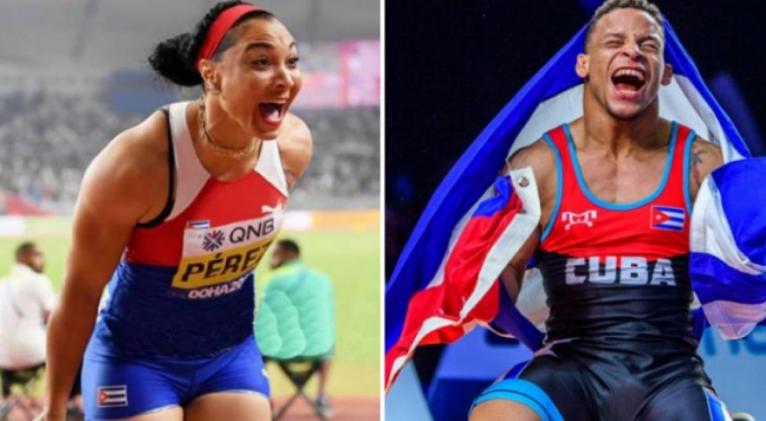 Discus thrower Yaimé Pérez and Greco-Roman wrestler Ismael Borrero were bestowed upon the Cuba's Best Athletes of the Year Award, according to INDER (Cuba's National Sports Institute).
It was the second time for Pérez as she had won the award last year. In 2019, she crowned in Doha and the Pan American Games; in addition to winning the Diamond League.
She won in seven out of ten top competitions in which she participated. She got twelve of the top 25 results of the season.
Her first big win of the year took place in Lima, where she got the gold medal with a record performance of 66,58m. Afterwards, she beat Croatian Sandra Perkovic, two-times Olympic and World Champion, in the Diamond League for second season in a row.
In winning the award, as the best female athlete of the nation, Pérez earned more votes than renowned athletes like judoka Idalys Ortiz, runner-up in Tokyo and gold medalist in Lima, and cyclist Arlenis Sierra, champion of Giro La Toscana, in Italy, Cadel Evans (Australia), and Lima.
On the other hand, Borrero earned the award as the best male athlete of the nation after crowning in Nur-Sultan World Wrestling Championship, held in Kazakhstan. There, he won six combats and achieved his second world championship title after Las Vegas 2015.
The Olympic champion in Rio de Janeiro 2016 also won in the Pan American Games held in Lima and extended his winning streak to 29.
The Cuban star earned more votes than boxer Andy Cruz, world champion in Yekaterinburg in Russia and Pan American champion, and long jumper Juan M. Echeverría, bronze medalist in Doha and Pan American champion.
Translated by Sergio A. Paneque Díaz / CubaSí Translation Staff