Vini Jr., Racism, Soccer, and Something Else
Vini Jr., Racism, Soccer, and Something Else
Imagen principal: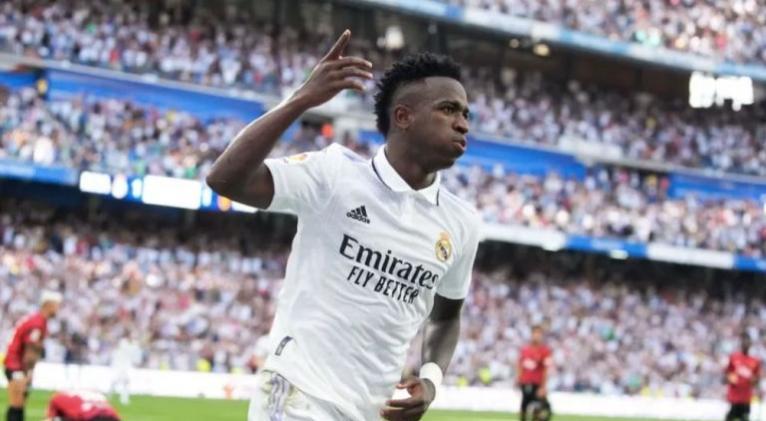 The great protagonist of the recently finished derby in the Spanish capital between Real Madrid and Atlético de Madrid was undoubtedly the Brazilian Vinicius Jr.
On the scoreboard and in the game as such, his contribution was perhaps not so important, but it was also noticeable, especially in the match that led to the second goal for the whites, which was ultimately decisive.
However, throughout the entire game the cameras were following him, because his friction with the rival players was persistent, and even with the fans gathered at the Civitas Metropolitan Stadium.
Throughout the week this match was fueled precisely around the South American player, because his dances apparently annoyed opponents, but taking away that celebration is like cooking without salt, and voices raised in his defense from all corners of the world, including his compatriots Neymar and Pele.
This point seemed cleared up but, once again, Atletico de Madrid fans left were at fault. The hatred towards the neighbor resurfaced, which has caused unpleasant incidents in the past, and even real damage to the Atletico de Madrid Institution, and Vini was the target of racist insults before and during the game.
Lighters and empty water bottles flew onto the field after Real Madrid's first goal, and the referee had to stop the match, with the following claim to those present in the arena.
The outrage was such that the Mayor of Madrid, a confessed follower of the Atletico, issued this Monday an apology for the embarrassing behavior of some fans, whom he asked to identify.
Now, it was worrying that the footballer was devoured by circumstances, not so much in terms of his playing style, but with respect to his behavior on the pitch.
Sure, it's very uncomfortable to play while you're being hurled with any number of obscenities, but he must rise above that (he's not the first one and certainly won't be the last, sadly), because in the end it would be himself and his team the most damaged.
More than one simulation could have cost him a yellow card, and he had plenty of dribbles that he tried even when he was surrounded by rivals and it was impossible to get away with the ball. Luckily, the main referee understood that the young man, only 22 years old, let's not forget, was overwhelmed by the situation and was out of his mind, trying to shine more than need be.
His own coach, Carlo Ancelotti, acknowledged that he went too far and could have contributed more if he had behaved as usual, because one thing is to dance after scoring a goal, and another to try to deceive referees or ridicule opponents.
It's known there's thin line, but the faster Vini understands that the one coming out worse is himself, we will have better football despite the inevitable trouble-makers.
Translated by Amilkal Labañino / CubaSí Translation Staff