U-15: The Elders Speak
U-15: The Elders Speak
Imagen principal: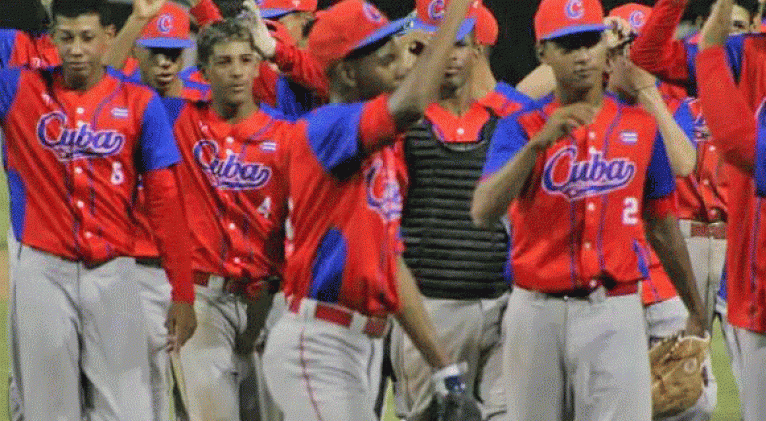 The performance of the Cuban U-15 team in the Baseball World Cup in the category still resonates in the minds of many, despite not walking away with the first place. Some thought it was a surprise, but those who were with them on a day-to-day basis don't think that way.
"We knew that it was a brave team and they achieved what we expected of them, what happens is that sometimes we are given situations such as the study of opponents, which we did not have before the tournament," said Andrés García, pitching coach, exclusively for Cubasi.
«It's a nice group and they have a lot of energy, that's why they have high self-esteem. We are never intimidated, because that's what fans ask of us. We take on this responsibility and it's an easy group to manage, because they take on tasks with great pride, they are very serious, despite their young age, and the result is there, that's the most important thing. Now they go to the youth category and this work must be kept».
On the one hand, the team's coach, Alexander Urquiola, pointed out that when they were given the task, the first thing they did was do a very important scouting job to get to know them.
«We watched the pre-world matches and that helped us a lot to characterize each player. We knew the aptitudes they had and that they could contribute a lot, we were well prepared for the tournament physically and psychologically, although we didn't have enough information of the rivals. The study was done in the same tournament and it helped us a lot. We always went with the mindset of day to day, each game, to face the situations in front of us.
Finally, Germán Mesa, technical head of the training, considered that this was an excellent second place.
«Anyone who watched the finale knows that the opponent was superior in pitching, with a lot of speed. We have never had a pitcher in this category throwing 90-91 mph sustained, and even so we managed to hit and they fought on the field. We were able to see very little and that's very difficult because it's not enough, we didn't know how the opponents were. When you go to a battle and you know yourself, you have 50% won, but the other 50% belongs to the rival. If that last piece is missing, it makes it a little more difficult for you to win, but we still pulled forward. They gave their best, they played each game as if it were the last, just as we asked them.
«In the finale anything could have happened, I'm very pleased with them. They didn't surprise me and I'll tell you more: if it wasn't for the pitcher they called at the end, whose quality was far superior to this category, I thought we would take the title, because we prepared for it with incredible longing. We lost fighting, but either of us could have won."
Why were these guys playing so well and why were we seeing too many mistakes, even mental ones, in the U-23 tournament?
"Those things happen; we have to keep working on those aspects. I think we're getting better, and even seeing how these guys play is inspiring not only for their age, but also for their senior team."
Translated by Amilkal Labañino / CubaSí Translation Staff