National Ballet of Cuba celebrates 63rd anniversary of Revolution
National Ballet of Cuba celebrates 63rd anniversary of Revolution
Imagen principal: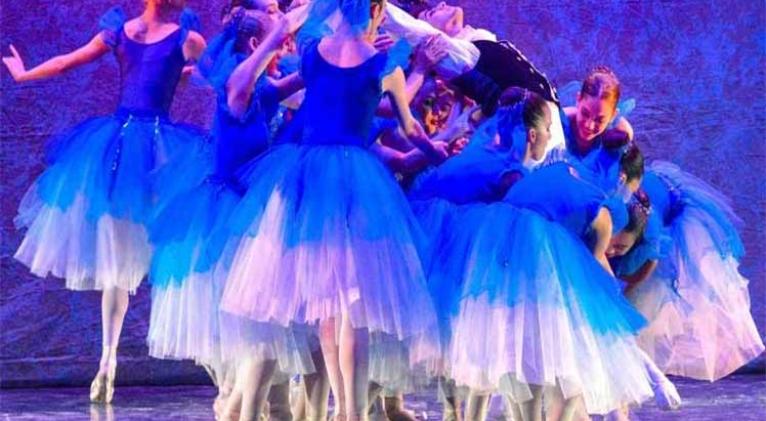 The National Ballet of Cuba(BNC) will celebrate the 63rd anniversary of the Triumph of the Revolution on Saturday with a gala at atypical stages of the Alicia Alonso Grand Theater of Havana.
Faced with the impossibility of giving a traditional performance, the BNC resorted to two contemporary and unprecedented strategies in its 73-year history: an audiovisual performance about the celebration and the use of several atypical stages at the coliseum, one of the oldest in the Americas.
The gala includes granting the Alicia Alonso Grand Theater of Havana annual award. The theater, which is home to the company, was declared Cultural Heritage of the Nation in 2018.
Most of those sites have never been used as stages before and the result of the initiative can be seen on Cuban television on January 1, at 17:00 hours, local time, thanks to an audiovisual production directed by Yeandro Tamayo.
The performance includes fragments of Grand pas de quatre, "Dionaea," "Sui generis," "Sleeping Beauty of the Forest," "Nutcracker" and the second act of "Swan Lake," the last three classics in Alicia Alonso's choreographic version based on the original scores by Pyotr Ilyich Tchaikovsky.
Among the atypical stages are the lobby, the inner courtyard, roof areas, and the gardens of the National Capitol in Havana, one of the areas surrounding the theater.
Meanwhile, one of the marble halls will host the grand finale with the entire company dancing the famous "Masquerade Waltz," composed by Russian musician Aram Khachaturian in 1941 for a play of the same name by Mikhail Lermontov, also from Russia.