Cuba reports only three cases of Covid-19 and no death
Cuba reports only three cases of Covid-19 and no death
Imagen principal: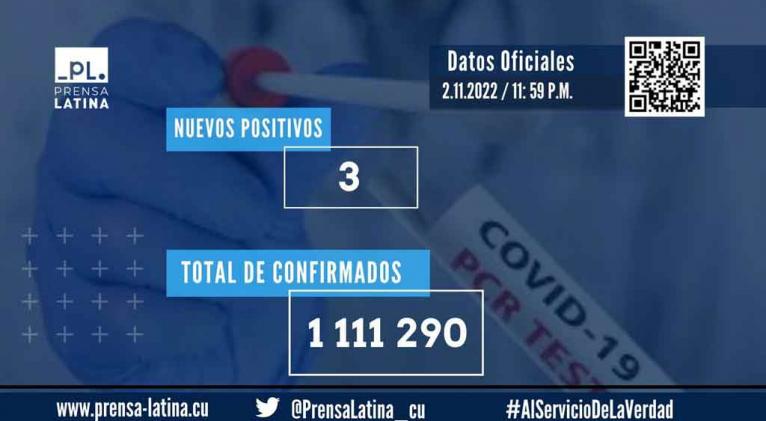 Cuba today reported only three cases of Covid-19, and a total of eight active patients with the disease throughout the national territory.
The Ministry of Public Health said in its daily report that the eight active patients have a stable clinical evolution, so there are no serious nor critical patients in intensive care.
One patient was medically discharged and the total number of recovered patients amounted to 1,102,693, and since the beginning of the pandemic, in March 2020, 1,111,290 cases were reported.
According to the official report, Cuba has not registered any death due to Covid-19 in the last days, so death toll since the outbreak of the disease in March 2020 remains at 8,530.
This favorable epidemiological result is the result of the staggered vaccination campaign against Covid-19, since the island accumulates 42 million 372,894 doses administered with the Cuban made vaccines Soberana 02, Soberana Plus and Abdala.
According to the Ministry of Public Health, nine million 998,618 people are fully vaccinated (of 11.3 million), which represents 90.2 percent of the Cuban population, while eight million 635,191 have booster doses.
According to data from the National Statistics and Information Office, at the end of March of this year, the population of the largest Antillean Island was 11 million 105 thousand 814 inhabitants.