Cuba reported 78 new COVID-19 infections, no deaths
Cuba reported 78 new COVID-19 infections, no deaths
Imagen principal: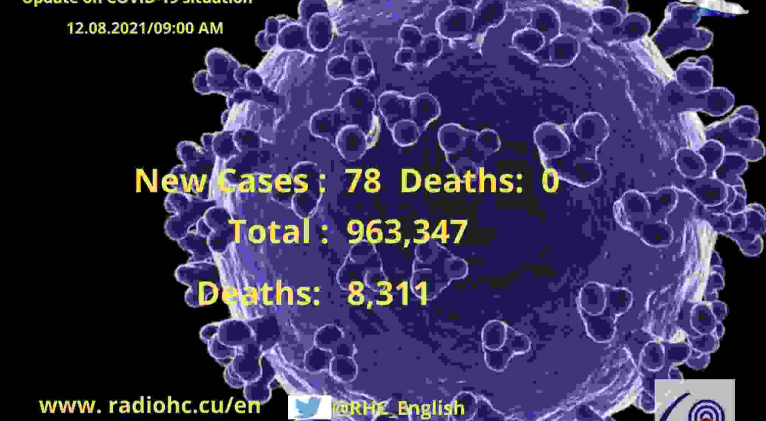 Havana, December 8 (RHC)—Cuban health authorities announced 78 new COVID-19 cases and no fatalities associated with the disease over the last 24 hours.
According to the Ministry of Public Health (MINSAP) website, there were 407 confirmed cases hospitalized in the country.
The Caribbean island now accumulates 963,347 diagnoses and 8,311 deaths since the first cases reported of the disease in March 2020.
Holguin province reported 20 cases and remained the territory with the highest number.