Madonna, Celine Dion Fill Billboard Awards with Emotion
Madonna, Celine Dion Fill Billboard Awards with Emotion
Imagen principal: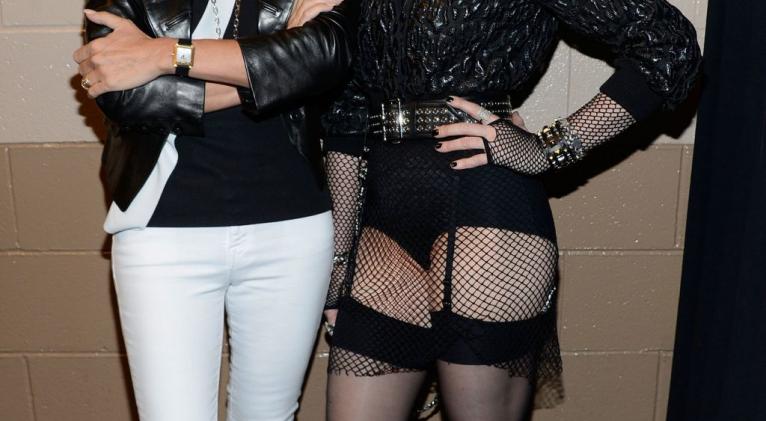 The most memorable moment of the evening came at the close of the ceremony when Madonna went onstage seated on a purple velvet throne aglitter with gems, wearing a lilac-colored suit and carrying a baton, a clear reference to Prince who died last April 21. She then sang "Nothing Compares 2 U," a number written by the late singer.
Previously Celine Dion, who sang the Queen number "The Show Must Go On," received the Icon Award presented by her son Rene Charles.
A tearful Dion, who lost husband Rene Angelil to cancer last January, said in her acceptance speech, "Rene, this one's for you. The show must go on," and raised her newly won trophy.
It was the artist's first television appearance since losing her loved one.
The gala kicked off with a tribute to Britney Spears, who at age 34 was picked for the Millennium Award in recognition of her outstanding achievements and influence within the music industry.
Adele, who was not on hand for the gala, being away on a world tour, took the premium prize of Top Artist of the Year, and another three statuettes for Top Female Artist, Top Selling Song ("Hello") and Top Billboard 200 Album ("25").
But the most successful artist of the night was The Weeknd, with a total of seven prizes, including Top R&B Album ("Beauty Behind the Madness"), Top R&B Song ("The Hills"), Top Hot 100 Artist, Top Song Sales Artist, Top Radio Songs Artist, Top R&B Artist and Top Streaming Songs Artist.