Cuba Has Officially Eradicated HIV Transmission to Babies
Cuba Has Officially Eradicated HIV Transmission to Babies
Imagen principal: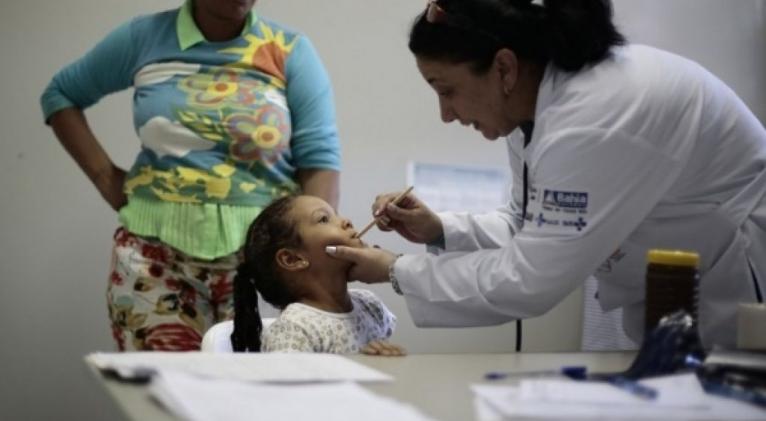 The World Health Organizaiton says Cuba has just scored a huge victory in the global battle against HIV and syphilis. Cuba became the first country in the world Tuesday to be recognized by the World Health Organization (WHO) for eliminating mother-to-child transmission of HIV and syphilis.
"This is a major victory in our long fight against HIV and sexually transmitted infections, and an important step towards having an AIDS-free generation" said Margaret Chan, WHO Director-General.
According to the WHO, Cuba's mother-to-child transmission rate of HIV is now below 2 percent of births, while syphilis transmission is less than 0.5 percent. Just two babies were born with HIV in Cuba in 2013, while 5 were born with syphilis, according to figures verified by the WHO and the Pan American Health Organization.
Michel Sidibe, Executive Director of the United Nations program UNAIDS, described Cuba's achievement as "a celebration for children and families everywhere."
"It shows that ending the AIDS epidemic is possible and we expect Cuba to be the first of many countries coming forward to seek validation that they have ended their epidemics among children," Sidibe said.
The WHO first announced they believed Cuba would be eligible for recognition in March, but until now has withheld confirmation while it conducted an in-depth review of the country's health data.
Worldwide, close to 1.4 million women with HIV become pregnant every year. Without specialized treatment, there is a 15-45 percent chance a HIV positive mother will pass the disease to their baby, either before birth or during breast feeding. Comparably, around 1 million women with syphilis become pregnant, according to the WHO.
In a statement, the WHO said Cuba's milestone in combating these two diseases was achieved through guaranteed comprehensive prenatal care for mothers, including testing for HIV and syphilis.
"These services are provided as part of an equitable, accessible and universal health system in which maternal and child health programs are integrated with programs for HIV and sexually transmitted infections," the statement read.
The milestone shows that the fight against some of the world's worst diseases is winnable, according to Pan American Health Organization director Carissa Etienne.
"Cuba's success demonstrates that universal access and universal health coverage are feasible and indeed are the key to success, even against challenges as daunting as HIV," Etienne said.