Raúl greets Chinese General Fang Fenghui
Raúl greets Chinese General Fang Fenghui
Imagen principal: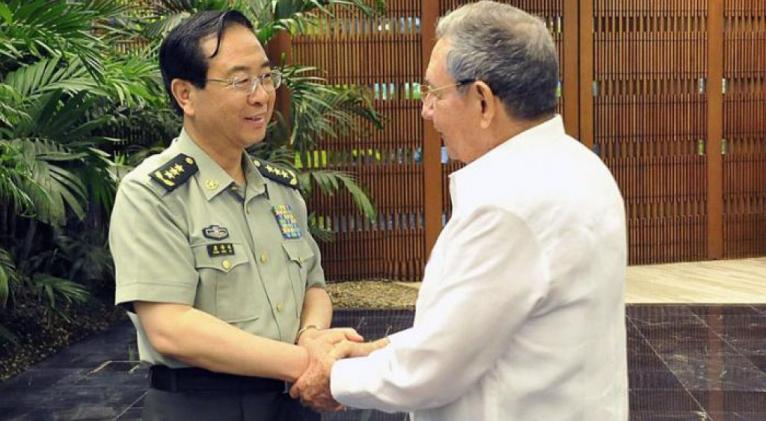 During the visit, the Chinese military delegation held meetings with the MINFAR leadership, in the context of the historic links between the two military institutions. In addition to the members of the Chinese delegation, Army Generals Leopoldo Cintra Frías and Álvaro López Miera, MINFAR minister and first deputy minister, respectively, participated in the meetings.
Ministry of Revolutionary Armed Forces Meeting
The Chinese military delegation led by General Fang Fenghui was received, May 19, at the Ministry of Revolutionary Armed Forces (MINFAR) by Army General Leopoldo Cintra Frías.
During the meeting, technical military collaboration between Cuba and China was discussed. The current state of relations, as well as future prospects, were deemed satisfactory. Participating on the Cuban side was, General Álvaro López Miera, among other military representatives.
On May 18, the Chinese delegation was received by Miera, at the Cacahual Mausoleum, where general Fang Feghui placed a floral wreath in homage to Cuban independence hero Antonio Maceo and his comrade Panchito Gómez Toro.
The Chinese delegation concluded their official visit to Cuba, May 19, during which they toured military institutions and places of historical-cultural interest.