Bolivian president Evo Morales greets Raúl Castro on social media, praises Cuba's solidarity
Bolivian president Evo Morales greets Raúl Castro on social media, praises Cuba's solidarity
Imagen principal: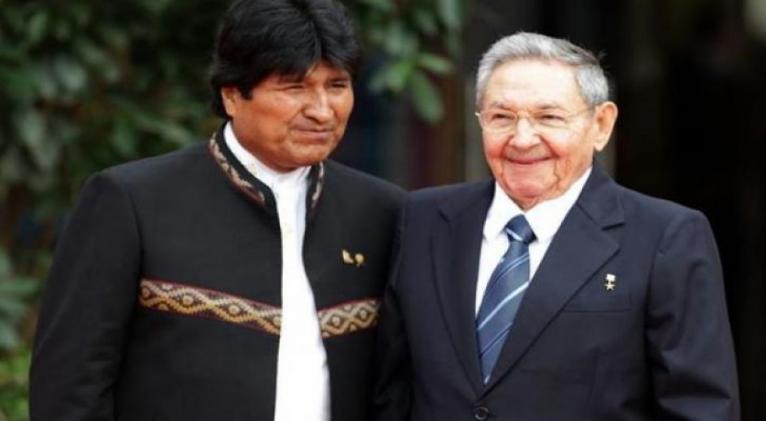 Havana, July 31 (RHC)-- Bolivian President Evo Morales made use of social media to greet the First Secretary of the Cuban Communist Party Raúl Castro and commend him and the entire Cuban people for their solidarity with other peoples around the world.
Writing on his Twitter account, Evo Morales said Raúl, just like his brother -- Revolution leader Fidel Castro -- are examples to other revolutionaries all over the world, as strong promoters and defenders of the inalienable right of every people and nation to their independence and sovereignty. "They both have taught us that people's dignity and sovereignty are never for sale."
Evo Morales participated recently here in Havana in the 24th Meeting of the Sao Paulo Forum, during which the participating representatives of left-wing political parties, progressive forces and social movements in the region expressed their support for his candidacy for presidential elections in Bolivia in 2019.