Rick Perry stands by Obama immigration conspiracy theory
Rick Perry stands by Obama immigration conspiracy theory
Imagen principal: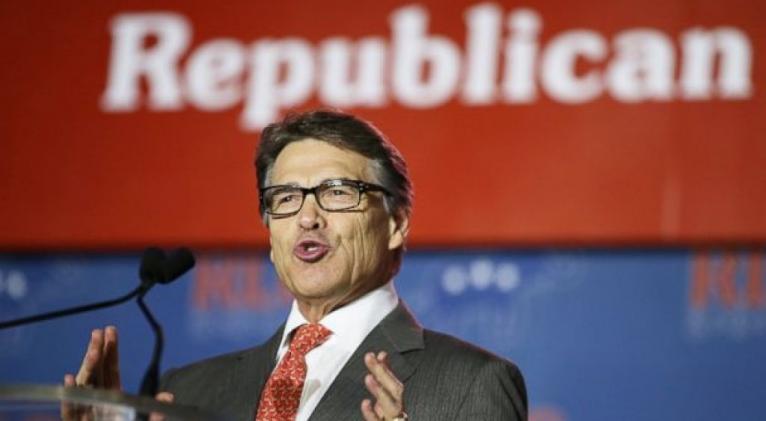 "I have to believe that when you don't respond in any way that you are either inept or you have some ulterior motive of which you are functioning from," Perry said during an interview Sunday on ABC's "This Week."
"I don't believe he particularly cares whether or not the border of the United States is secure," Perry said when asked by host Martha Raddatz if he stood by comments made in a June 17 interview with "Fox and Friends."
"This president, I will suggest, is either totally and absolutely either inept, or making some decisions that are not in the best interests of American citizens," Perry said during that interview with Fox News.
Perry also suggested that non-Mexicans crossing the U.S.-Mexican border are coming from Middle Eastern countries such as Syria.
"We also have a record high of other than Mexicans being apprehended at the border," Perry said. "These are people that are coming from states like Syria that have substantial connections back to terrorist regimes."
Politifact Texas referred to Perry's Syria claim as "ridiculous" and "not accurate."
Perry is considering a second presidential run in 2016 and has decided to not seek another term as Texas governor. During the 2012 Republican primary, some primary voters saw Perry's stance on immigration as too liberal after he questioned the compassion of those opposed to providing tuition for the children of illegal immigrants.
Perry said his criticism of federal immigration policy precedes the Obama administration, noting that he has sent requests for more federal border security to the White House for the past decade. However, his recent comments have taken on a more personal tone suggesting that Obama is willfully allowing the current immigration crisis to unfold.
After Raddatz asked if Perry was engaging in "conspiracy" talk, Perry stood by his views and said the number of undocumented children currently being housed in facilities along the border could hurt American citizens in case of a natural disaster or other unforeseen crisis.
"If we have a major event, a hurricane, that comes into the Gulf Coast, I don't have a place to be housing people who have been displaced because this administration has been housing them," Perry said.
Follow Eric Pfeiffer on Twitter (@ericpfeiffer)