ECHEVARRIA IMPROVES TO 8.12M
ECHEVARRIA IMPROVES TO 8.12M
Imagen principal: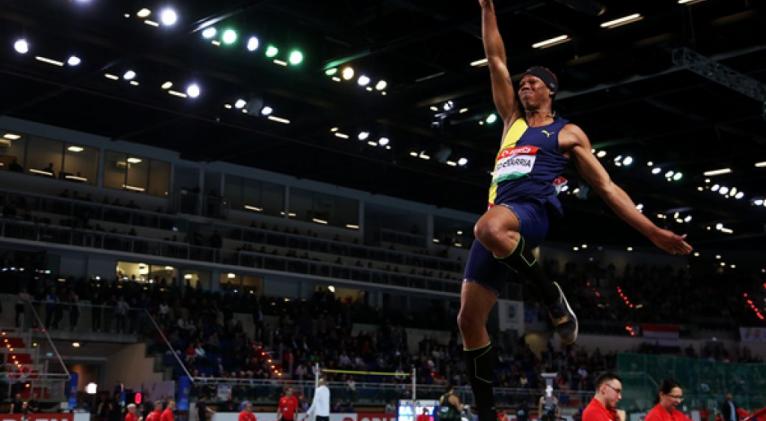 World indoor champion Juan Miguel Echevarria wasn't the picture of consistency in his second competition of the season, but was nonetheless pleased with his first victory of the year.
The 20-year-old Cuban's start was promising, opening with an 8.12m season's best to quickly dispose of the 7.98m meeting record set by Li Jinzhe four years ago. But then frustrations set in: a pair of fouls and a pass before he closed with two more measured efforts after take-offs well behind the board.
His first round effort was still well ahead of Swede Thobias Nilsson Montler, the winner in Karslruhe, who reached 7.97m in the second round. Pole Tomasz Jaszczuk was third with 7.7m, a season's best.