Who are those "Cubans" to whom Antony Blinken —U.S. State Secretary— will approach to?
Who are those "Cubans" to whom Antony Blinken —U.S. State Secretary— will approach to?
Imagen principal: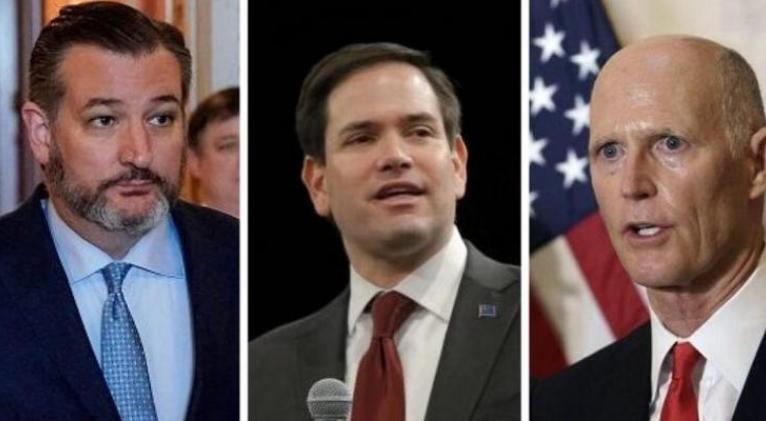 According to a news report from the official newspaper of the anti-Cuban mafia in Miami, El Nuevo Herald, the U.S. State Secretary Antony Blinken has just confirmed that the administration he stands for is committed to seek advice from Cuban-American citizens on "anything the government plan to do regarding Cuba."
Blinken's statements were made last Wednesday when Republican congresswoman, María Elvira Salazar, inquired about it in a hearing held at the U.S. House Committee on Foreign Affairs.
The Herald's article, however, did not shed lights on who were the Cubans that the new U.S. State Secretary was referring to: that vast majority of Cubans residing in that nation who are eager to enjoy normal relationships with their family and homeland, or the small group —to which María Elvira belongs— made up of the anti-Cuban mafia?
The latter, by the way, since Joe Biden's took office in the White House, have not stopped lobbying the new administration to maintain the restrictive measures against Cuba imposed by the genocidal blockade, tightened by Trump to the point of excess during his four-years mandate.
The most recent action in this regard was the letter sent by Senators Marco Rubio (R-FL), Rick Scott (R-FL), and Ted Cruz (R-TX) to the leaders of the U.S. Senate, Democrat Charles E. "Chuck" Schumer and Republican Mitch McConnel, by urging them "not to weaken the U.S. policy towards Cuba" during Joe Biden's new administration.  
"The U.S. policy towards Cuba must show solidarity to the Cuban people and yield tangible results," they state in the letter.
Given that the Cuban issue is not among the government's top priorities, you have to wonder who are the "people" to this new administration: those small groups this very same mafia in Miami pay to encourage subversion in Cuba or the overwhelming majority of the people ready to defend, at any price, its sovereignty and independence?
Translated by Sergio A., Paneque Díaz / CubaSí Translation Staff