The U.S. Blockade Against Cuba is Considered Vengeful
The U.S. Blockade Against Cuba is Considered Vengeful
Imagen principal: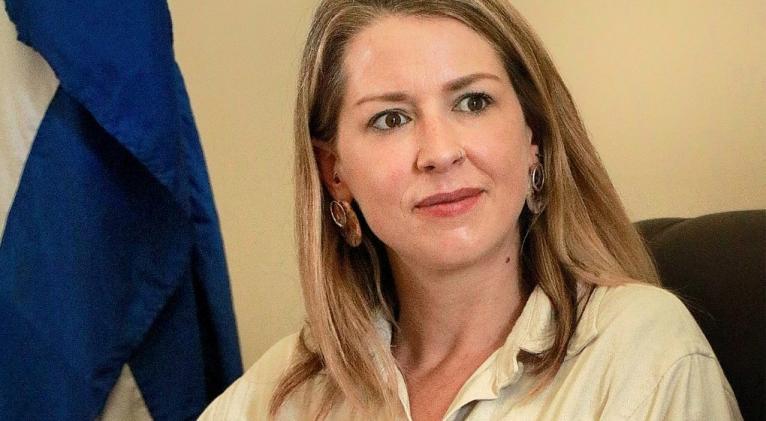 The economic, financial, and commercial blockade of the U.S. government against Cuba is based on punitive ideas, famous U.S. documentary filmmaker Abby Martin warned today in Havana.
The U.S. administration practices a policy of revenge for the fact that this Caribbean country took its own path and has the right to live, she argued at a meeting with Cuban and foreign colleagues at the headquarters of the Union of Cuban Journalists (UPEC).
She assured that the campaign in this regard, including the Bolivarian Republic of Venezuela and others, constitutes an official design for their corporate media that act against the truth and repress domestic, and external human rights.
For these reasons, she warned, inside the U.S. it's very difficult to do independent journalism, with few platforms to tell our stories, and she exemplified the limitations on the Venezuelan networks TeleSur and Russia Today, which their main news are overlooked by the U.S. main channels.
Answering the question to the Cuban News Agency, she explained that she is preparing a documentary about the Pentagon's military bases, which amount to nearly a thousand and stand out as the largest polluters of the environment in the world.
She accused the United States Army and its government of being the main culprits of such degradation and mentioned the cases of Hawaii, the Guam and Okinawa islands, about which the fellow citizens of Washington D.C. don't have the slightest idea of ​​what is going on.
She recalled that Israel government denied her entry to Palestine in 2019 for the presentation of her documentary Gaza Fights For Freedom, and in her meeting at UPEC the conclusion was expressed that the Israeli regime it's today what South Africa became during the apartheid period.
Rosa Miriam Elizalde, first vice president of that social and professional organization, announced that the material in question can be consulted on the official site https://www.cubaperiodistas.cu/