How to change the face of Latin America's underrated tech talent
How to change the face of Latin America's underrated tech talent
Imagen principal:
Historically underrated in the global tech talent market, Latin America is now captivating the world with its rich class of deep tech talent – and a strategic approach to outsourcing. Only in Q2 2023, investors deployed $650 million into Latin American startups across 117 deals, a 76% jump from Q1's volume, showing that investment is recovering in the region at a steady pace.
As someone who has navigated this landscape firsthand, I'm excited to share the tale of how Latin America has become a preferred destination for businesses seeking efficient solutions and the best tech talent.
Find strategic "connectors"
The Inter-American Development Bank's innovation laboratory (IDB Lab) recently unveiled a report that shatters the misconception of Latin America's tech talent. The main takeaway of this document is that the region boasts a wealth of deep tech professionals ready to take on global challenges. 
This reality has not exactly led to a frenzy of interest from US companies eager to tap into this resourceful pool of talent. But, it gives us a hint on where the attention will be in the near future, considering the competition is not as intense as in other regions of the world.
However, it's not as simple as posting job openings on LinkedIn or other platforms. Having ventured into this territory, I've realized that the conventional hiring strategy that many companies follow falls short.
To unlock the true potential of Latin America's tech talent, strategic partnerships are essential. Collaborating with organizations, namely Top 10 universities, like Tec de Monterrey, University of the Andes Colombia, or Pontificia Universidad Catolica de Chile, has proven to be a winning strategy. 
Also, seek to partner with companies that boast highly skilled talent pools and are experienced in assembling teams in the region. Partnering with knowledgeable connectors who understand the nuances of the local talent landscape is the key. These connectors bridge the gap between the global business world and Latin America's unique networks, making the recruitment process seamless and fruitful. This opens doors to a steady stream of skilled graduates, ready to contribute to innovative projects around the world.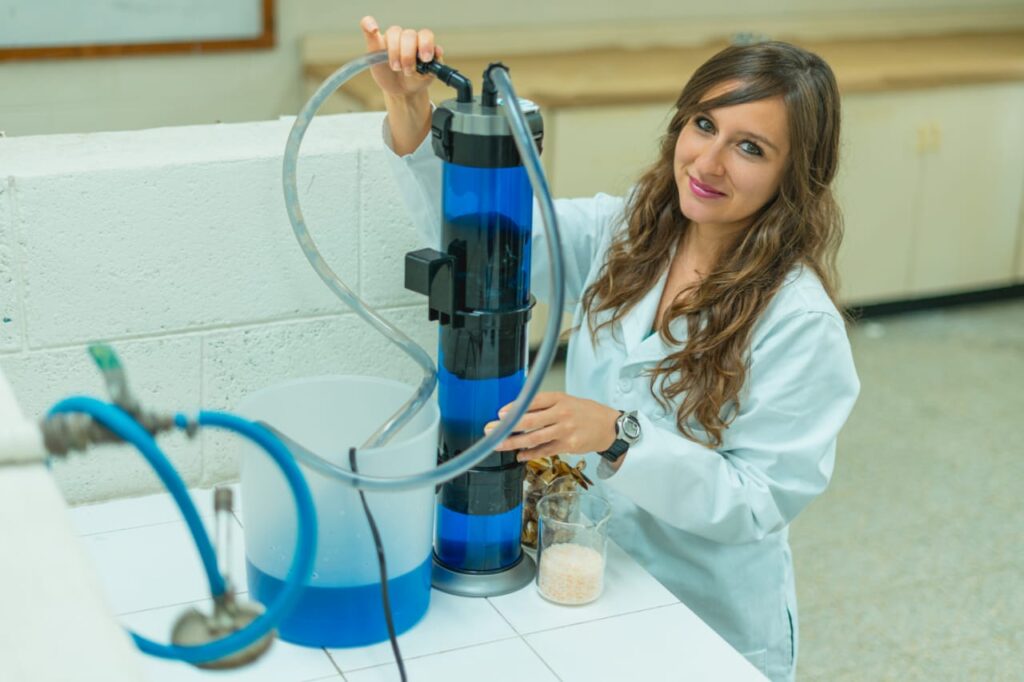 Women in STEM in Latin America. Image courtesy of Ixchel Maldonado.
The Latin American upper hand
If you think about it, what sets Latin America apart in the outsourcing arena? Several factors come together to create an unbeatable formula for success. Let's look at them.
The first thing is increasing STEM enrollment in Latin American nations. Peru leads with nearly 30% of graduates choosing STEM, rivaling South Korea's reputation for a skilled workforce. Mexico follows with 25%, aligning with Switzerland and Israel. Colombia, El Salvador, Chile, and Ecuador range from 20-24%, surpassing the US, possibly contributing to their post-graduation work with US firms. 
The second is language and cultural affinity. Latin American countries are well versed in English (as the influence of the US has been omnipresent during the last century) and they also share cultural ties with Europe. This familiarity with Western business practices makes communication easier, fostering effective collaboration between companies and Latin American talent.
The third factor is proximity and time zone compatibility. No surprise, geographical proximity to North America gives Latin America an advantage in terms of time zone compatibility and reduced travel costs. Real-time collaboration becomes second nature, enhancing responsiveness and making availability the norm.
The fourth is the fact that several technology hubs are emerging in the region. Countries like Brazil, Mexico, Chile and Colombia have embraced technology, nurturing innovation centers, attracting startups and tech-savvy professionals. These ecosystems are a melting pot of creativity and entrepreneurship.
Last but not least is cost-effectiveness. Let's face it, this has always been a driving force. Latin America offers a skilled workforce at a lower cost compared to developed regions. For companies looking to optimize operational expenses, it's a no-brainer.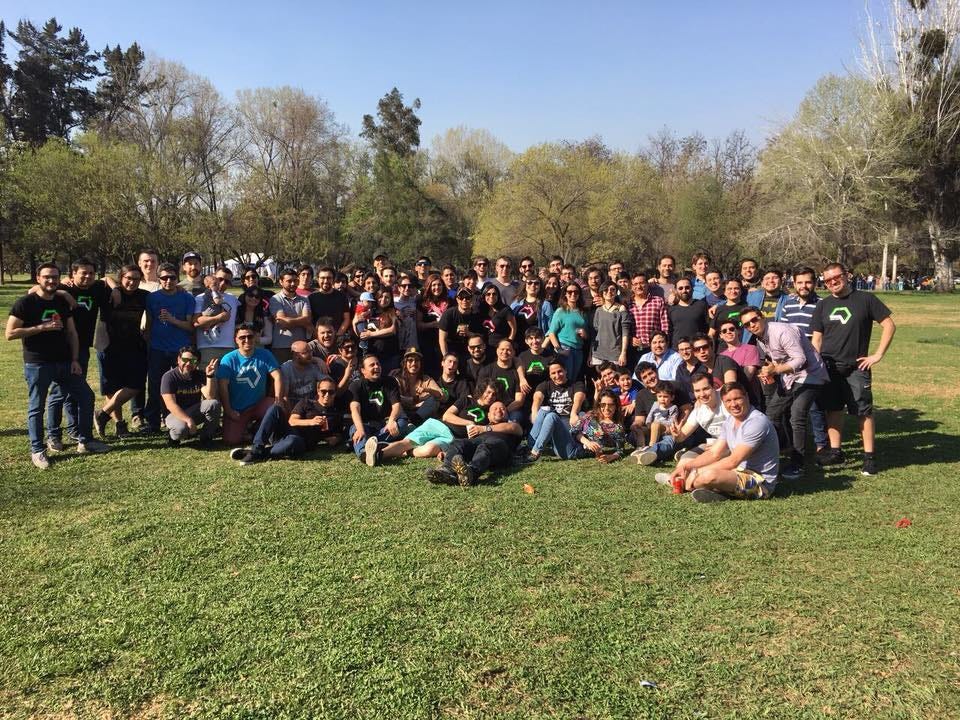 Part of Acid Labs team. Image credit Acid Labs.
A global outsourcing force
Effective talent sourcing in Latin America requires a keen understanding of the region's talent networks in order to assemble ideal teams. This approach minimizes hiring risks, ensuring client satisfaction. To retain their valuable talent, companies have to provide a nurturing work environment that fosters continuous growth and personal development. This commitment results in engagement and long-term loyalty from team members.
Nevertheless, Latin America's rise as an outsourcing global force is far from an overnight success. It's the result of a carefully crafted ecosystem that marries skilled talent, strategic partnerships, and cultural compatibility. As someone who has witnessed this evolution, I can speak of the transformative power of the region in the tech and outsourcing world. Whether it's Mexico's proximity, Colombia's educated workforce, Argentina's software prowess, or Costa Rica's commitment to sustainability, Latin America's outsourcing potential is undeniable.
So, why should people rush to hire in Latin America more than anywhere else in the world? Because this region has transformed itself into a vibrant landscape of opportunity, offering businesses a chance to tap into a deep well of talent, innovation, and cost-effective solutions. I invite everybody to explore the myriad possibilities that Latin America has to offer. The tech talent here is not just a resource; it's a catalyst for growth and success on a global scale.