Artist Profiles: Alexander Abreu
Artist Profiles: Alexander Abreu
Imagen principal:
Alexander Abreu Manresa was born September 6, 1976 in Cienfuegos, Cuba. He comes from a family of nonprofessional musicians, including his grandfather who taught him to play the tres guitar.
As a boy, he wanted to be an athlete, but his mother took him to a school that tested abilities and he got the highest scores in music. Alexander started studying trumpet at age 11 and credits his mother for inspiring him to practice and pursue his career.
Originally, Abreu wanted to give up the trumpet and take up the flute, but his teachers understood his talent and insisted, predictively, that he stick to the brass instrument. At 18, the young musician moved to Havana to continue his studies at the prestigious Escuela Nacional de Arte (ENA), a breeding ground for Cuba's best musicians. He graduated in 1994 and later would return as a professor, teaching trumpet.
In Havana, Abreu found himself at the focal point of the timba music upsurge that rocked Cuba in the early 1990s, marking an exciting evolution in the way Afro-Cuban dance music, or salsa, was performed. He played for six years with the innovative band of singer Paulito FG, one of the leading stars of the timba wave. Abreu's skills were forged in this powerful ensemble, working together with two musicians he considers his greatest influences – Carmelo Andrés, his trumpet teacher; and producer/arranger Juan Manuel Ceruto. Several band-mates from this influential ensemble would go on to form part of Havana D'Primera, including Ceruto.
Abreu has also played and/or recorded with virtually every major act during one of the most exciting and creative eras in Cuban music. He was a member of the popular and esteemed band led by singer Isaac Delgado, who now lives in Miami.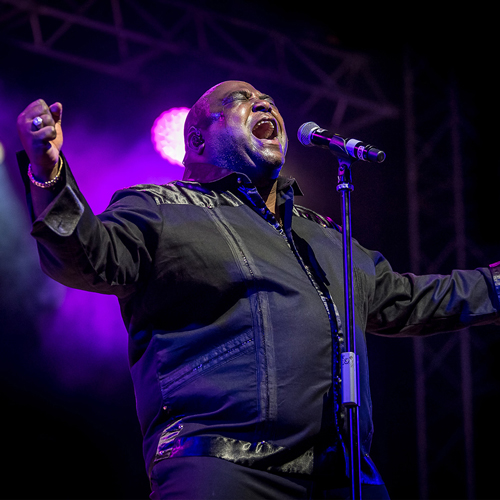 As a highly sought-after studio musician, Abreu has recorded with top acts in different styles, including famed dance band Los Van Van and powerful fusion group Irakere. He has also worked with poetic singer-songwriters such as Pablo Milanés and Amaury Pérez, who played trombone in Havana D'Primera. In addition, Abreu was recruited for previous all-star projects, such as the touring timba band named Team Cuba and the Grammy-winning Cuban roots recording "La Rumba Soy Yo."
After the Cuban dance music scene started declining in 2000, Abreu traveled to Europe and spent time in Denmark, where he was invited to give master classes in trumpet and Cuban music at the jazz conservatory of Copenhagen. During an extended stay there, he joined Grupo Dansón, a band composed of Cuban and Danish musicians, serving as arranger and composer. Abreu appeared in Europe's top music festivals and in 2002 he performed on the same stage with Sting, Lou Reed and James Brown as part of the benefit concert "Pavarotti & Friends."
The time he spent performing abroad helped Abreu avoid the consequences of other Cuban timba bands, often considered too tailored to a home crowd and too hard for outsiders to dance to.
"I believe that to live outside of Cuba for a time has been one of the keys to the hallmark of this group," said Abreu of his band. "Because I learned how to interact with people that don't speak the language. I learned how to spread that same happiness and energy….You have to be precise with the rhythms and arrangements. You have to make sure that they are understandable, that they are solid, that they are clear, so that people understand."
By 2007, Abreu was back in Havana putting together his own band. The aspiring bandleader returned home with only an developing concept, inspired by a New York salsa band he had seen in Copenhagen. There, he had watched the Grammy-winning Spanish Harlem Orchestra, a group of veteran salsa musicians who came together with a common determination – to recapture some of the original sound and excitement of the great salsa bands of the 1970s. The group, led by pianist Oscar Hernandez who had played with salsa greats such as Ray Barretto and Ruben Blades, managed to generate enough nostalgia to initiate a one-band salsa revival, touring the world and recording various popular albums featuring star vocalists such as Blades.
"That served as an inspiration to do something similar with session musicians in Havana," said Abreu. "It gave me the strength to come to Cuba and say, 'I can do it here.' From that idea, basically, Habana D'Primera is born."

Abreu brought together an ensemble of experienced musicians who had played with some of the best bands of that exhilarating era, a golden age of contemporary Cuban salsa and timba. Concerned about the decline of Afro-Cuban dance music, Abreu decided to continue the great tradition started by the very bands he had played with, such as Paulito FG y Su Elite and Isaac Delgado.
Since 2000, many of the leading timba stars had left Cuba, including Manolin, Isaac Delgado and Carlos Manuel, all of whom were Abreu's colleagues and collaborators. In the meantime, young fans in Cuba flocked to foreign pop music styles such as rock, rap and reggaeton, leaving the legacy of Cuba's rich native dance music to decay.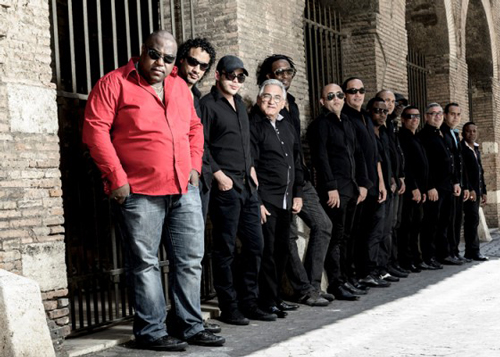 For Abreu and his new band, the challenge of generating a revival was overwhelming. No new Cuban dance band had managed to break into the top tiers of popular music acts since the turn of the century, when Cesar Pedroso broke away from Los Van Van and formed his own band, Pupy y Los Que Son, Son. Record companies, radio stations and nightclubs all focused on the latest fads, especially reggaeton which had removed salsa off the music charts. Amazingly, so many deejays had turned to reggaeton that there was no place to dance salsa in the capital of the country where the music was invented.
The crisis gave Abreu the opportunity to build a grass-roots fan base just like the timba pioneers had done at the start of the dance music movement in the late 1980s and early 1990s. That was known as "the special period" in Cuban history, a time of extreme economic difficulty when bands were forced to practice in the dark due to frequent blackouts and try out their material on stage due to a lapse in record production. For a while, Cuban dance music was all about the live performance, a need that helped stimulate creativity. Following his predecessors, Havana D'Primera began working live shows, building a following the old-fashioned way, one fan at a time.
Before long, fans were packing Havana d'Primera's regular Tuesday shows at Casa de la Musica, a club and cultural center in the residential Miramar section of Havana. Even though they had not yet released a record, loyal fans memorized song lyrics from the live shows.
The weekly concerts were essential to the band's development. Soon, the unknown band started to develop an underground buzz.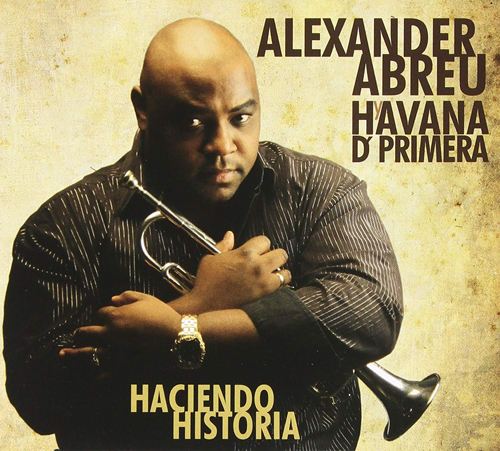 Havana D'Primera recorded its first album Haciendo Historia in 2009.
In 2012, Abreu performed as an actor in the movie 7 Days in Havana, in the section "Tuesday Jam Session" with Serbian film director and musician Emir Kusturica.
The album "Cantor del Pueblo" won the Cubadisco Award in 2018.