France: Cuban Folklore Company Praised
France: Cuban Folklore Company Praised
Imagen principal: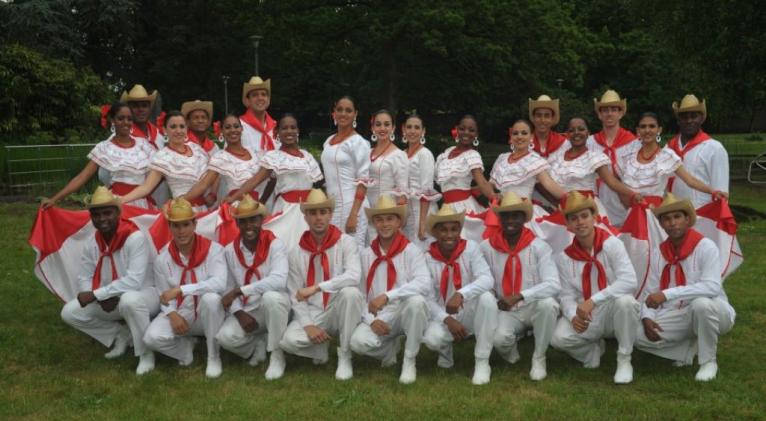 Cuban dancing company Camagua extended its successful tour in France after its participation in the International Festival of Montoire in its 42nd edition. The group, from the Cuban province of Camaguey, received a special congratulation from Philippe Beaussant, president of the International Organizing Council of Folklore Festivals in this event, from August 12 to 17.
Camagua shared the stage with folklore groups coming from Bhutan, Croatia, Northern Ireland, Nigeria, Uruguay, Canary Islands, Vietnam and Cuba.
As another activity, they also attended the opening of an exhibit called "Cuba Mango" in the library of the city of Montoire by photographer Jacques Burlaurd, including the most authentic of the Cuban culture.
Fernando Medrano, director of the group Camagua, said the group was in the parade on the streets of Montoire, which was distinguished by the colour and the dances.