Chile Quake Affects 13000, Death Toll Rises to 14
Chile Quake Affects 13000, Death Toll Rises to 14
Imagen principal: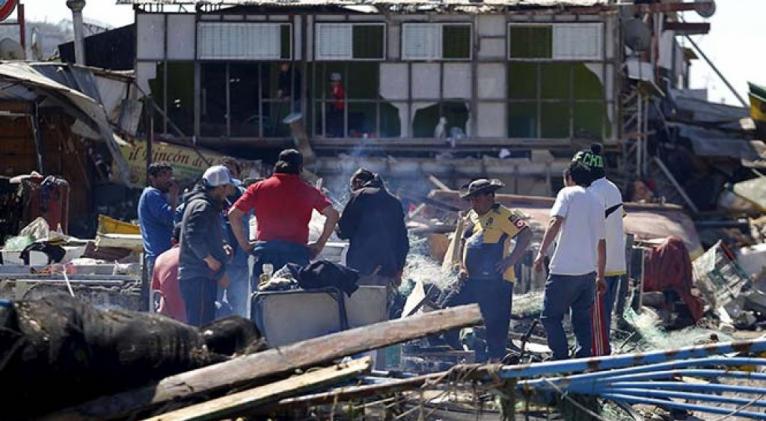 The crew of a helicopter that took off from the Sargento Aldea ship retrieved the body of a woman near Caleta Hornos, said Coquimbo Port Captain Lt. Raul Ceballos.
The Investigations Police of Chile and the Legal Medical Service have identified the woman as 52-year-old Yolanda Carrasco, whose family had reported her missing, according to La Tercera daily.
The Chilean National Office for Emergency has put the number of people missing at five, those affected at 13,393 and the number of houses rendered inhabitable or destroyed at 4,000.
Experts say there have been around 600 aftershocks since the earthquake, which struck northern Chile on Sept.16, of which at least 20 have been of magnitudes greater than 6.