US House Speaker Pelosi formally announces impeachment inquiry against Trump
US House Speaker Pelosi formally announces impeachment inquiry against Trump
Imagen principal: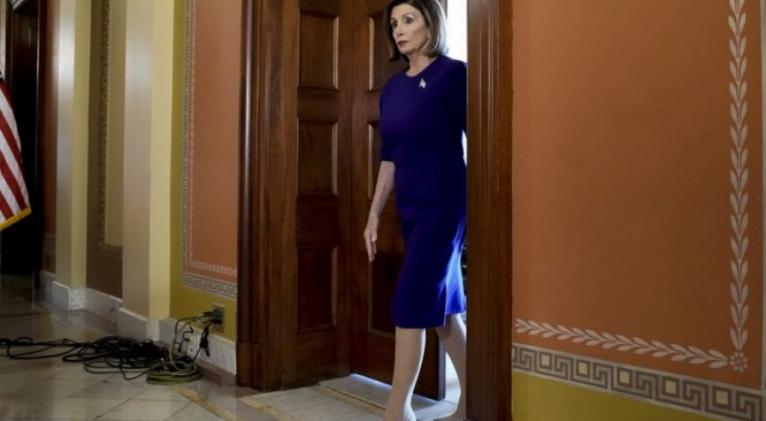 In the United States, House of Representatives Speaker Nancy Pelosi launched a formal impeachment inquiry against President Donald Trump on Tuesday, yielding to mounting pressure from fellow Democrats.
One hundred and seventy-three House Democrats are now calling for an impeachment inquiry following whistleblower allegations President Trump pressured the Ukrainian president to investigate political rival Joe Biden's family.
Pelosi said such actions would imply a "betrayal of his oath of office" and declared, "No one is above the law."
With the announcement, Trump could probably become the fourth US president to face impeachment proceedings.
In New York, Trump did not deny withholding Congressionally approved aid to Ukraine, arguing that Europe and other nations are not helping that Eastern European country either.
Congress members consider the president should not withhold aid from a country to get dirt on his opponents, because that is unconstitutional.
Meanwhile the president previewed his defense in an all-caps tweet: "PRESIDENTIAL HARASSMENT!" and he said he will release an un-redacted and unclassified transcript of a July phone call between him and Ukraine's president.
The White House is also planning to release to Congress a whistleblower's complaint that triggered the week-long crisis that has rocked the Trump presidency.
In tne complain, Trump reportedly pressured Ukraine's president to investigate former Vice President Joe Biden.