Beijing Air Pollution 16 Times Recommended Level
Beijing Air Pollution 16 Times Recommended Level
Imagen principal: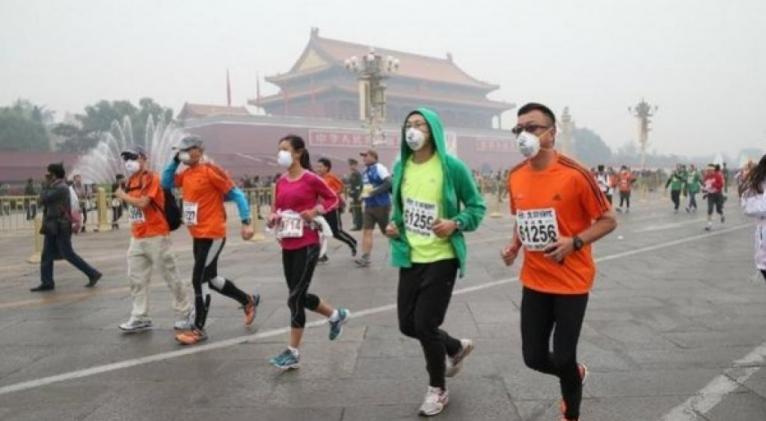 As the Beijing Marathon was run, many athletes had to wear masks as the pollution is 16 times the maximum recommended level.
The level of small pollutant particles known as PM2.5, which can embed themselves deep in the lungs, reached more than 400 micrograms per cubic metres in parts of Beijing as the racers lined up.
The World Health Organization's recommended daily maximum average exposure is 25. The U.S. embassy in Beijing described the air on Sunday as "hazardous".
At that level of pollution, it is normally recommended that people stay indoors and use filtrations masks. Medical professionals say that breathing that much pollution a day will reduce one's life span by nearly eight hours, without the extreme exertion that a marathon takes.
The marathon still went ahead, but many top rate runners did not participate and was won by Ethiopia's Girmay Birhanu Gebru in two hours, 10 minutes and 42 seconds.
His fellow countrywoman Fatuma Sado Dergo was the fastest woman with a time of 2:30:03. Both times well behind world record pace.
China has been for years suffering from heavy air pollution, much of it caused by the astronomical number of cars on the road, and the reliance on coal to generate electricity.
The government has declared a "war on pollution" and vowed to cut coal use, but there has been little improvement in recent years and lax enforcement of environmental regulations continues.