Lula Is Strong and Willing to Fight for the Brazilian People
Lula Is Strong and Willing to Fight for the Brazilian People
Imagen principal: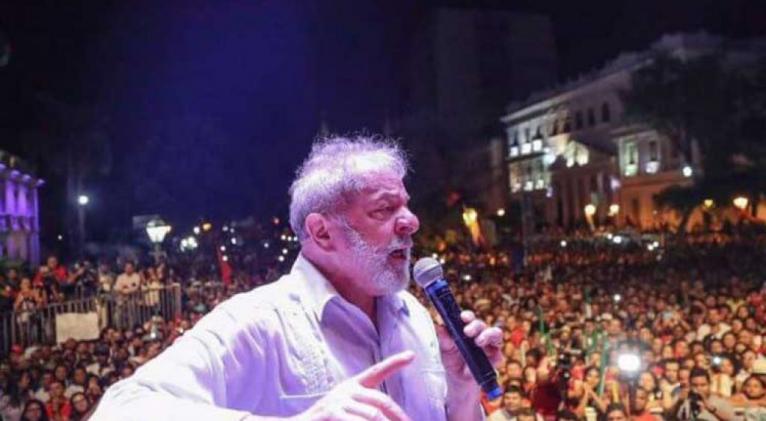 Brasilia, Apr 5 (Prensa Latina) Former President Luiz Inacio Lula da Silva, who will have served one year in prison on Sunday, is strong and willing to fight for the Brazilian people, despite injustices against him.
The statement was made by Afranio Silva Jardim, retired prosecutor from the Public Ministry in Rio de Janeiro, and the journalist Juca Kfouri, who visited the former union leader at the headquarters of the Federal Police of Curitiba, the capital of the southern state of Parana.
According to Kfouri, it is impossible to be with Lula and do not feel optimistic. 'He only speaks about projects for Brazil,' he noted.
Regarding any messages to the Brazilian people, he pointed out that for Lula, 'the mission is that: do not shut up, discuss Brazil, do not accept arbitrariness.'
About the country's political and social situation, the journalist, who was a victim of the military dictatorship (1964-1985), said that at present, authoritarianism is established in different ways.
Lula has been in prison in Curitiba since April 7, 2018, when he started serving a sentence of 12 years and one months ruled by the Regional Federal Court of the fourth region for alleged corruption.
The ex-president was handed over a second sentence of 12 years and 11 months in February as part of the anticorruption operation Lava Jato.