A "Wild Week"
A "Wild Week"
Imagen principal: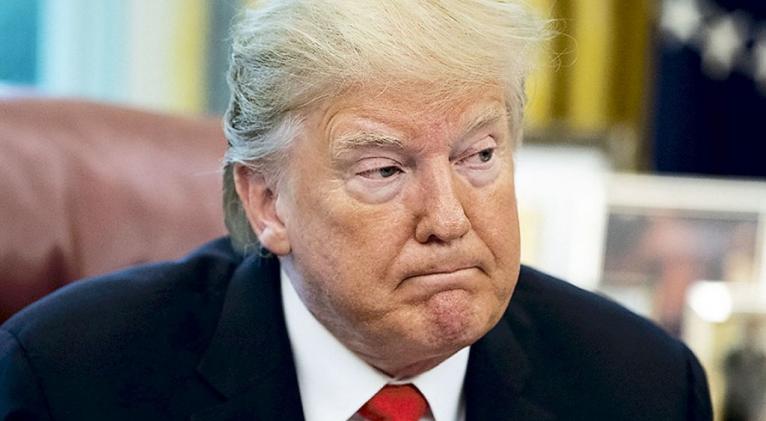 That's how Donald Trump labeled the past few days amid the current impeachment inquiry process he is involved in.
Both the Associated Press (AP) and the Los Angeles Times believed Trump is navigating through troubled waters.
Two journalists, Jill Colvin and Zeke Miler, detailed on Saturday that along with the impeachment process, they anticipate the signing of a major trade agreement.
The U.S., Canada, and Mexico will be the main actors.
On Friday morning, while welcoming the president of Paraguay, Trump — among other things — stated:
"It's been a wild week."
The AP believes that speaker Nancy Pelosi and Trump "are not pleased each other" these days.
When? Amid the Democrats' efforts to oust Trump from the White House.
But added another aspect, as lawmakers and officials of the executive branch try to show themselves unrelated to their very own ideas.
A surprising move — typical of the complex, opportunistic politics — that, as they admitted, has taken away days and nights.
According to AP, both sides are willing to prove they move on to a new trade agreement with North America.
Meanwhile, the impeachment inquiry process against Trump does not stop. And perhaps it might be not decisive, but it is actually exhausting.
All these corroborate once again that, generally speaking, elections have strong influence in what is being said and done in the U.S.
Especially when a high-voltage impeachment is on the table and its end seems uncertain.
Translated by Sergio A. Paneque Díaz / CubaSí Translation Staff