Matanzas fire showed Cuban people's unity
Matanzas fire showed Cuban people's unity
Imagen principal: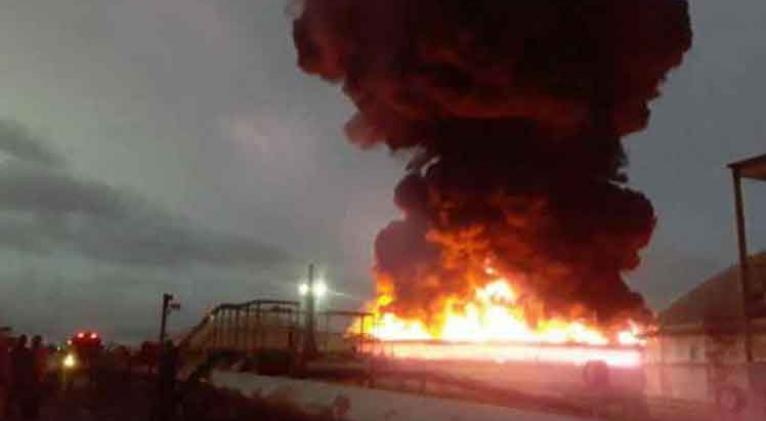 Matanzas, Cuba, Aug 21 (Prensa Latina) The sad shocking story of the fire at the Supertanker Base in the western city of Matanzas showed the unity of the Cuban people in the face of a tragic event and the imprint of this nation in the world.
Right after the fierce fire broke out, Matanzas felt the friendship and solidarity from all the provinces of the country and friends from several continents sent medicines and other supplies to Matanzas hospitals to attend to the wounded.
The night of Friday, August 5 will be unforgettable for the Cubans, who did not have a reference of accidents of great proportions like the one that occurred in one of the fuel tanks due to the impact of a lightning bolt.
Fire and wind destroyed four of the oil storage tanks, and at the same time, contributed to the eternal suffering of relatives and friends of those who fell in the line of duty.
Matanzas will keep an exclusive place to pay eternal tribute to the deceased, and the city will never forget the moments in which nights became days because of the flames.
Firefighters from nearby provinces arrived at the scene to join their local colleagues fight the intense flames, while throughout the island people collected donations, donated blood and conveyed messages of support and sympathy to alleviate feeling for the losses.
The fire demonstrated the courage, resilience, unity, brotherhood and faith of Cubans in decisive moments when existence and life are in danger.
Cuban President Miguel Diaz-Canel defined as a hard and overwhelming moment the funeral honors to the 14 deceased, whose remains were impossible to identify due to the high temperatures at the disaster site.