Havana, celebrating another anniversary under new normal
Havana, celebrating another anniversary under new normal
Imagen principal: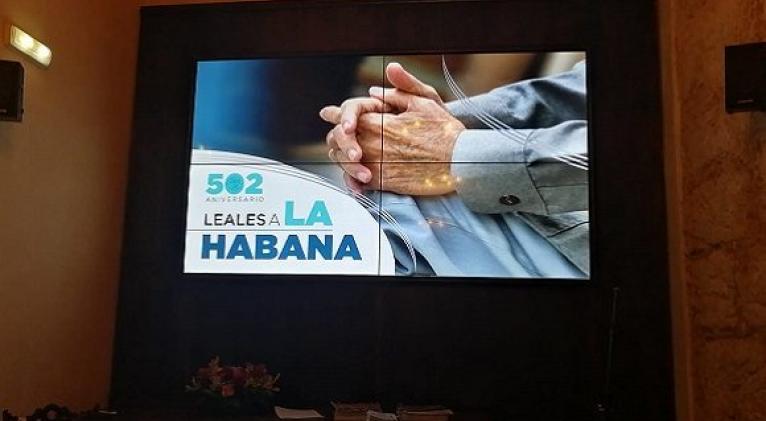 No doubt, it is not easy to talk about Havana with so much history to review, not even for the wisest and most expert men boasting a vast knowledge over the city territory. More than a province, a city, the nation's capital is actually a very popular spot, with a 2 million-plus inhabitants and several other travel adventurers in its 15 municipalities.
There is no doubt that, when talking about its anniversary —502nd— those who love it well look to visit it and the meeting point is usually Havana's foundational site, to the shadows of El Templete, a place where returning is always pleasant, especially now that our life has resumed, without exaggeration. We have spent 20 months of anguish, which has no ended —God willing—, as catholic people say.
Havana is preparing for the advent of its new birthday —amid a new normal that implies coexistence with the virus— accompanied by a growing activity in the streets, after the resuming of Cuba's economic, social, and cultural life under the current control actions of the epidemic.
The long-awaited day of November 16th, date of the founding of the Villa de San Cristóbal de La Habana, has never gone unnoticed. But it is true that these last 20 months have been very difficult with the undesirable presence of SARS-Cov-2. So there are more reasons to wandering around its twists and turns, both the colonial and the modern places.
Even with pending issues on which factors of different types weigh, being the tightened U.S. blockade and the persistence of COVID-19 two of them, the city areas have been witness to the flourishing of its most disadvantaged neighborhoods; for instance, El Fanguito neighborhood, in El Vedado.
At the Historic Center, in turn, this long period of isolation has served to continue the endless restoration work masterminded by Eusebio Leal Spengler. So his work still remains prevalent in time
Precisely in these domains, new facilities will now welcome visitors; while a bronze sculpture —made by José Villa Soberón— will be unveiled, paying tribute to the late Historian of the City of Havana. The Ceiba ceremony, at Plaza de Armas (Arms Square), will be also preformed to the delight of regular visitors on the eve of the town's birthday.
Around that time, early next week, when national borders are set to be opened to international tourism, the Old Havana's streets will certainly be more crowded. There are reasons enough to finally make that visit happen, always following the hygienic-sanitary measures in the interest of controlling the virus.
The bustle will be more than noticeable and people will look happy, which will be reflected in their eyes, expressions, and gestures.
The more than necessary face masks will still prevent the enjoyment of live smiles, although they will be there. They will be felt. They will be heard...
Some would rather go and wait for the 502nd anniversary of the city at La Rampa, or the Havana's seafront, or Playa municipality, or simply at home. But I am pretty sure that many people will go to the Old side of Havana. Therefore, we will surely coincide with those who prefer to walk around Obispo street and then visit the city squares, shops, service facilities, and entertaining areas. Plenty of options and figure future plans out.
Welcome to the birthday of the capital city of all Cubans. We are happy and aware of this new normal, where discipline and responsibility well worth the wait, no matter we are celebrating.
Translated by Sergio A. Paneque Díaz / CubaSí Translation Staff