Donation from the Bridges of Love project arrived in eastern Cuba
Donation from the Bridges of Love project arrived in eastern Cuba
Imagen principal: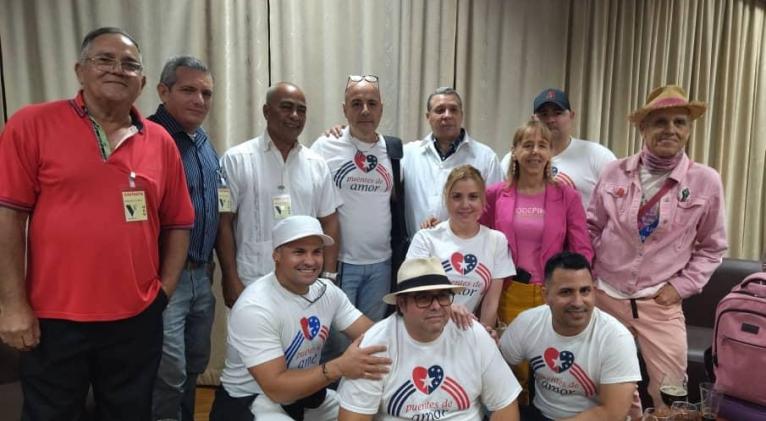 Members of the U.S. organizations Puentes de Amor and Code Pink have arrived in the city of Holguín with a new shipment of powdered milk for pediatric hospitals in Cuba.
The three tons of food, received tonight at the Frank País international airport in Holguín, are destined for the children's health institutions in the provinces of Santiago de Cuba and Guantánamo.
During a meeting with health and government authorities of Holguin, it was acknowledged that the donation is possible thanks to the effort and collaboration of many Cubans living abroad and friends, for whom solidarity is one of the many ways to make "holes" in the U.S. blockade against the Caribbean nation.
Carlos Lazo, coordinator of the Bridges of Love project, told Prensa Latina that with this campaign they hope to reach all the pediatric hospitals in the country. They have so far contributed to those in Havana, Pinar del Río, Matanzas, and Holguín.
Lazo referred to a new initiative, promoted by one of his students in Seattle, to take small bread-making machines, with a supply of flour and yeast, to the Homes for Children without Family Support.
 During this weekend, the delegation will visit children's hospitals in Santiago de Cuba and Guantánamo, provinces where they will share with children without Family Support (Source: Prensa Latina).