Cuban President checks disaster area in Matanzas province
Cuban President checks disaster area in Matanzas province
Imagen principal: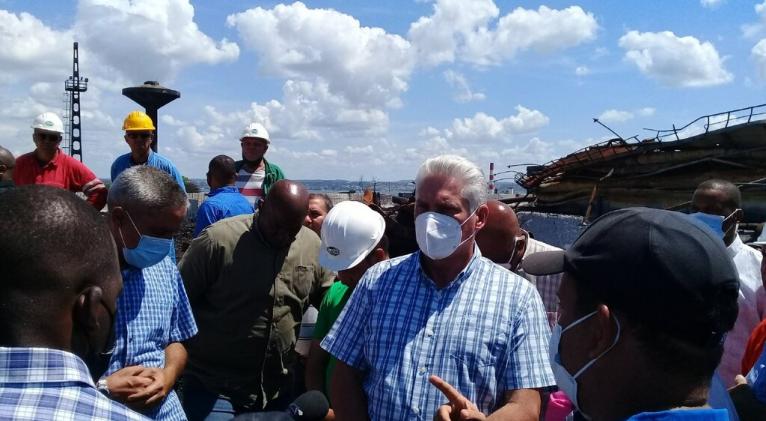 Havana, August 25 (RHC)-- Cuban President Miguel Díaz-Canel checked on Thursday in the western province of Matanzas, the progress of the recovery program of the oil deposit devastated by a major fire on the past August 5.
In the affected area, the President spoke with executives and workers of several entities and learned about the procedures to dismantle the damaged tanks and the installation of new deposits, according to the President's Office via Twitter.
It has been challenging, but he said we will get through it.
The head of state was also interested in the progress of the cooling systems and the working conditions of those who dismantle and clean the industrial zone of Matanzas.
According to the authorities of the territory, 700 tons of raw material were extracted from the supertanker base, and 90 percent of the materials are already available to build the first tank, according to the local newspaper Girón.
Last August 5, lightning struck one of the crude oil tanks in the industrial zone of the city of Matanzas.
The flames, which destroyed four of the facility's eight hydrocarbon storage tanks, left 16 dead and more than a hundred injured.