About Music and muscles
About Music and muscles
Imagen principal: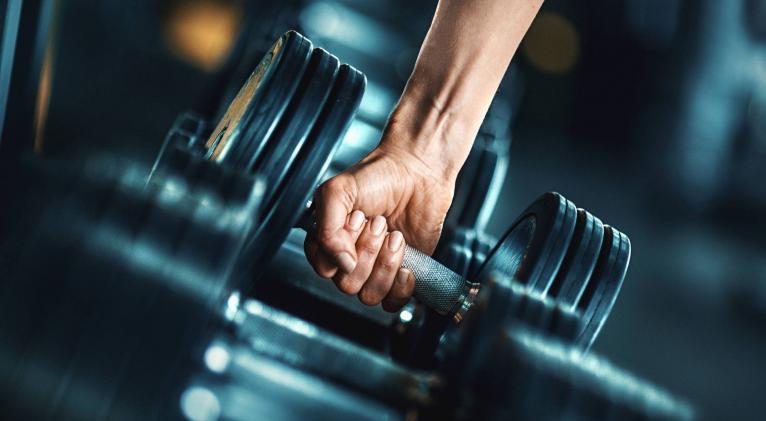 The journalist loves himself as much as that beardless young man loves lifting weights in his home's backyard, while his neighbor, professor Fe Castillo, at the Conservatory with her own surname, teaches young ladies as beautiful as the music they played in the pianos.
Sometimes in that building, located in Cayo Hueso, Neptuno 811, between Marqués González and Oquendo streets, the magic sound of music — trying to replicate Mozart or Beethoven somehow— was confused with the sound of the iron bars after being put to rest, soon after giving shape to the muscles of arms, chest, shoulders, legs…
Amid this situation, athletes looked up aiming to seeing some beautiful ladies, and some of the ladies flirted back those athletes with small bathing underwear.
You could smell a happy innocence in the air without denying the logical physical attraction. Something to remark was they never exchanged words, there was no expressions of love, not to mention intimacy. Everything remained in an unforgettable atmosphere for those teenagers who dreamed with sports and art.
Downstairs, they did not care about Neruda or Lecuona, not even José Ángel Buesa. Upstairs, they did not care about Mickey Mantle, Ted Williams, Clarence Ross, or Steve Reese, although the last two had made some impression in certain magazines or movies.
In that second floor, not even Olympic champions escaped from oblivion among "bodybuilders": they rather see their biceps grow, measured on daily basis, to see how many inches they gained and boast about it.
Life went on. None of those young ladies became soloist, nor was their piano "Olympic." None of those muscle men became Mr. Universe or won a medal in a tournament despite their good health, especially after 1961 in the early years of the Revolution. But hey, the culture gained made them more powerful in mind and soul.
However, those dreams fly around the aforementioned building and have joined others across the nation. Not a few of those longings have conquered reality, although the instruments, the plates, and the barbells no longer sound in Neptuno 811.
Translated by Sergio A. Paneque Díaz / CubaSí Translation Staff