Ricky Martin to Launch New Music Video "Adios" on Twitter
Ricky Martin to Launch New Music Video "Adios" on Twitter
Imagen principal: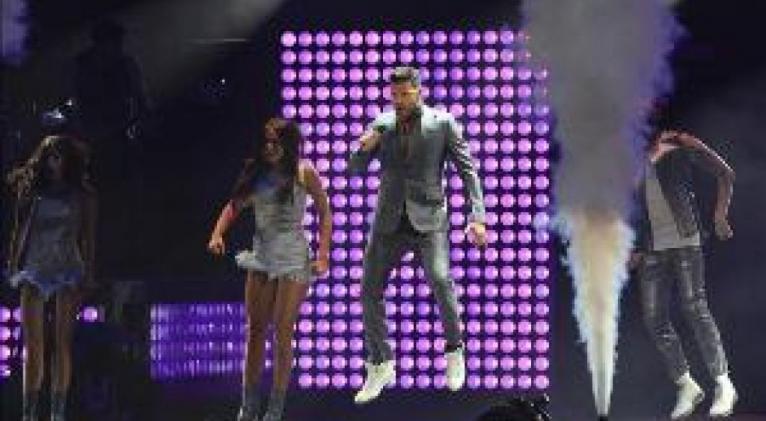 The artist's followers will be able to see the video's premiere on www.twitter.com/ricky_martin, along with a Q&A session with his fans on his official Twitter account starting at 2300 GMT Monday.
The communique recalls that during the past year over a million tweets have been posted mentioning Ricky Martin, a music celeb who takes the utmost advantage of social networks to keep in touch with his fans.
The artist, who in the past few days has posted pictures and previews of this world premiere under the label #AdiosVideo, recalls in the video the flourishing arts of the 1930s.
Filmed in the city of Los Angeles under the direction of Ethan Ladder, the video presents Ricky Martin as five different characters: policeman, bartender, bodyguard, gangster and singer.
The Puerto Rican artist is accompanied in the video by more than 50 extras and dancers from the musical revue "The Harlow Gold Show," created by Tracy Phillips and Dominic Carbone, and which pays tribute to exploration, the female form and burlesque.
The entertainment is staged at Harvelle's, a California tavern that opened as a speakeasy in 1931 during the Prohibition era.
"Adios," the first single from the upcoming disc that goes on sale in early 2015, is influenced by rhythms from around the world and was produced by Jesse Shatkin, Yotuel Romero, Antonio Rayo and Martin himself.