Houston shooting suspect is dead - police
Houston shooting suspect is dead - police
Imagen principal:
The suspect in a Houston, Texas spree shooting has been killed, police said. At least six people sustained injuries. The scene is now "contained," but residents have been asked to avoid the area.
The Houston Police Department has confirmed "an active shooter situation in a shopping center near the corner of Weslayan and Bissonnet in southwest Houston."
Police also tweeted the shooter was shot by law enforcement. There are no reports of other suspects at this time, but the scene is "still active."
@GPinks Gunman down after active shooter situation in West University. Not 5 min from the house. Photo cred @WadsworthCrews #HoustonShooter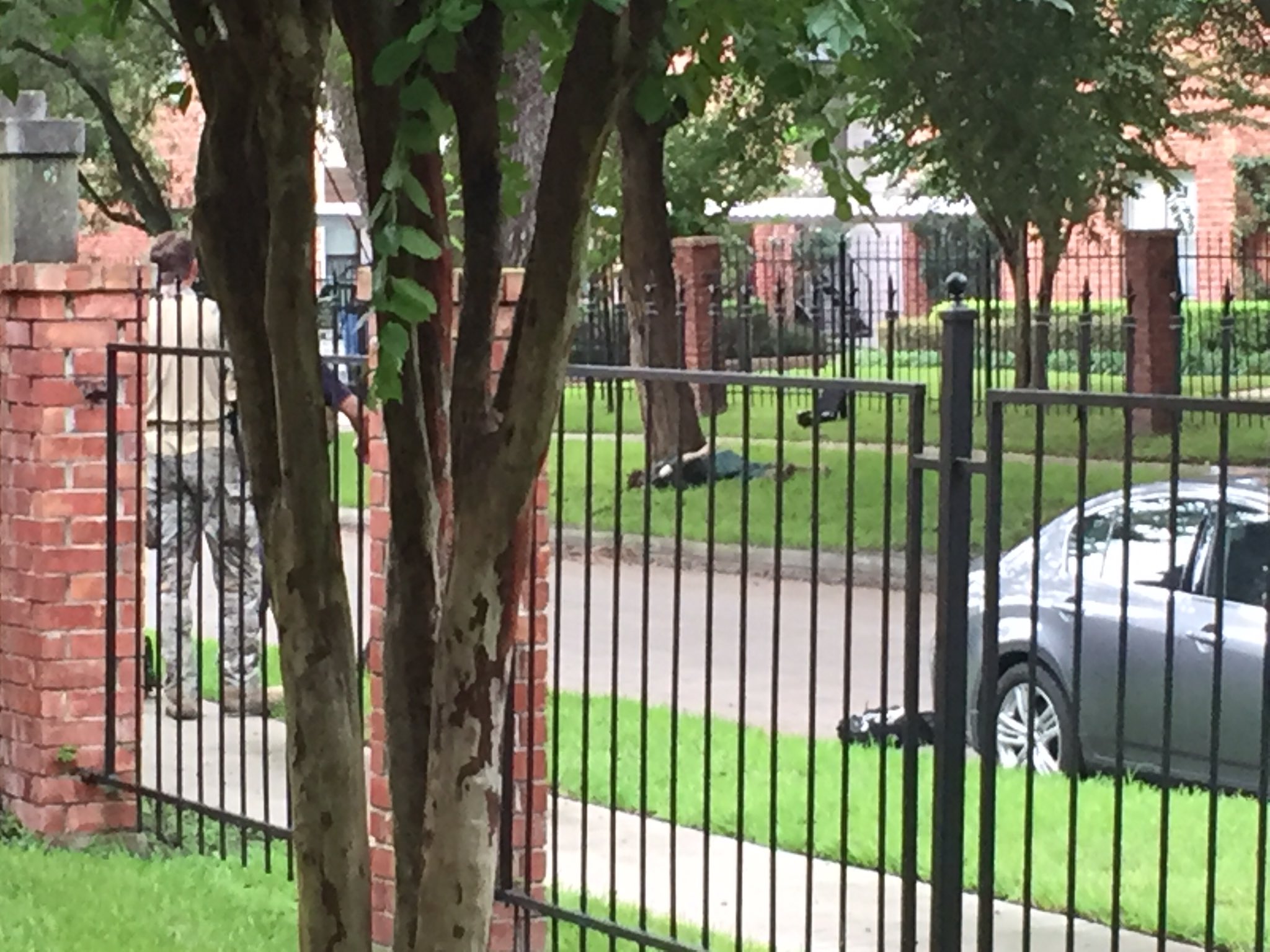 A bomb squad will be checking the suspect's vehicle.
The attack is believed to have started at about 6:20 am local time. A witness told local ABC13 channel he heard about 100 "steady gunshots" being fired.
Six people were taken to hospital following the incident, representatives from the local fire department confirmed.
Media also report there may be others who suffered light injuries from broken glass or other factors.
@KHOU Here's a look at one of the vehicles shot by active shooter - Weslayan at Bissonnet http://on.khou.com/2dcHNub #KHOU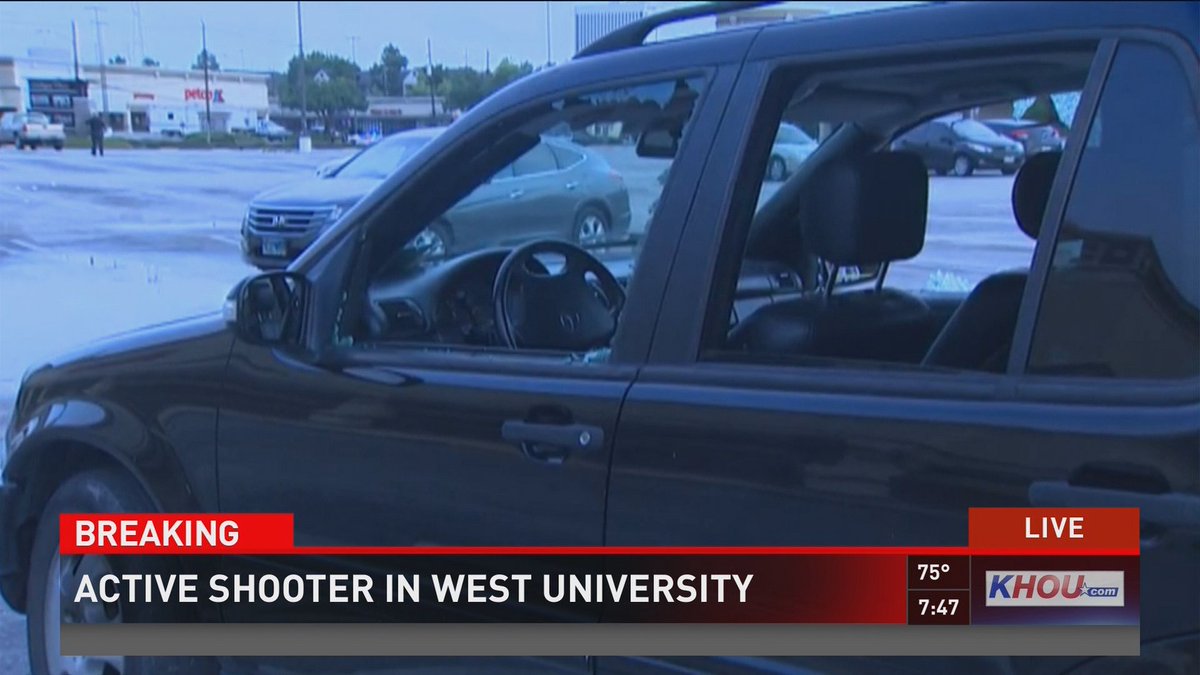 The shooter was described as black and carrying a revolver. Police shot and killed him.
@KHOULauren BREAKING: HFD says suspect in active shooter investigation is dead. #khou11 pic.twitter.com/U15AI2J6ZS
"At this time, the shooting scene is believed to be contained, but residents are asked to please avoid the area of Weslayan Street between Westpark Drive and Bissonnet Street as it is still an active response and investigation scene," police said.
Victims were seen lying on the ground, with multiple gunshots initially reported from the scene.
Local attorney Skip Cornelius told ABC13 his son was shot by a bullet that made its way to his car, which was in the parking lot, but wasn't hurt badly.
@KHOULauren West U active shooter: Officers say suspect may be down #khou11 - reports of several injured
Numerous ambulances arrived at the scene. Weslayan Street was briefly closed.
A triage area has been set up in a parking lot.
@KPRC2 #BREAKING UPDATE: Gunshots heard near shopping center at Weslayan and Bissonnet. http://www.click2houston.com/news/large-police-presence-reported-in-southwest-houston…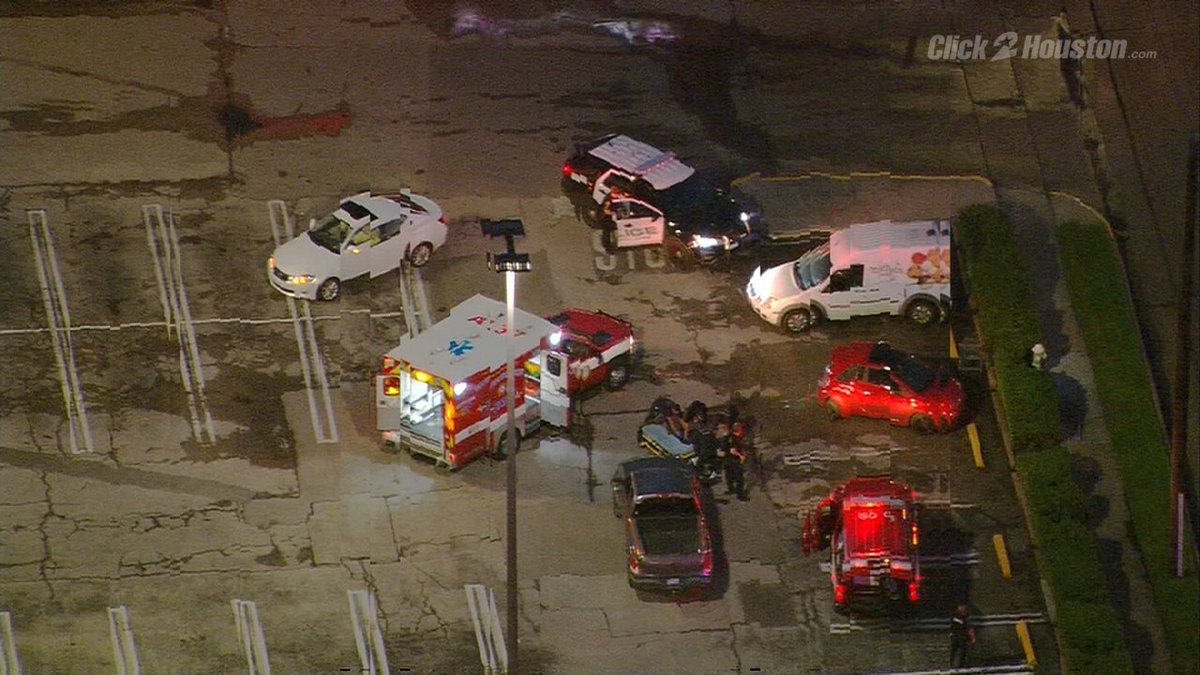 The surrounding stores are usually busy at this time, according to local media.