Unarmed Ohio Teen Tyree King Killed By Police
Unarmed Ohio Teen Tyree King Killed By Police
Imagen principal: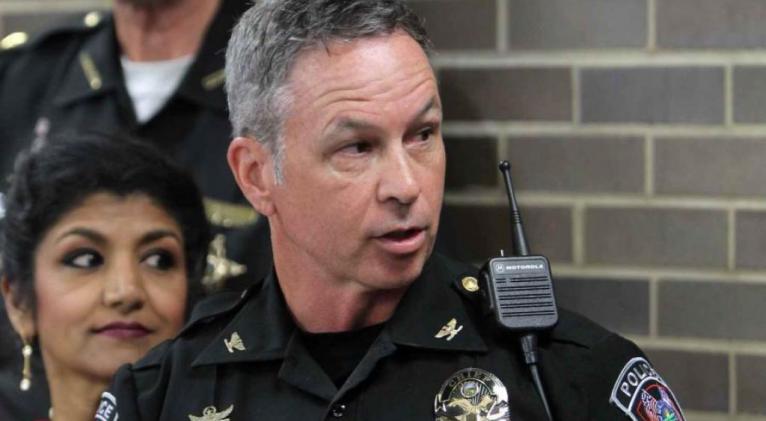 The teenager was shot dead after he tried to pull a gun from his waistband; the weapon was later confirmed to be a BB gun.
A police officer fatally shot a 13-year-old black boy late Wednesday night in Columbus, Ohio, after he "pulled a gun from his waistband," authorities said. The gun was later discovered to be a pellet gun, according to local press reports.
RELATED: Global Protests Haven't Stopped US Police from Killing Black People
The boy was identified as Tyree King and according to officials he was shot by police officers investigating an armed robbery in the area. He died at Nationwide Children's Hospital in Columbus. 
Police described the BB gun as resembling a weapon, "with an attached laser sight." A man with King at the time of the shooting has been taken into custody, authorities said, but have not released his identity.  
Police in Columbus said that officers arrived at the place and identified three people matching the suspects' descriptions. When they approached the men to interview them, two ran away.
"Officers followed the males to the alley ... and attempted to take them into custody when one suspect pulled a gun from his waistband," officers said in a statement.
RELATED: Black Mother Killed in Her Home by Baltimore Police, Child Shot
In recent years, U.S. police have faced increasing criticism for the killing of unarmed civilians, typically people of color, sparking nationwide protests, as well as a fierce debate over racism in policing. 
According to human rights activists and organizations, Black people in the U.S. are far more likely to be shot at, arrested and imprisoned by police than any other demographic group. A 2012 study by the Malcolm X Grassroots movement revealed that a Black person was killed by police or surrogate personnel every 28 hours in the U.S.