Over 100 civilians killed, 200 injured in Kiev military op – Russia's investigators
Over 100 civilians killed, 200 injured in Kiev military op – Russia's investigators
Imagen principal: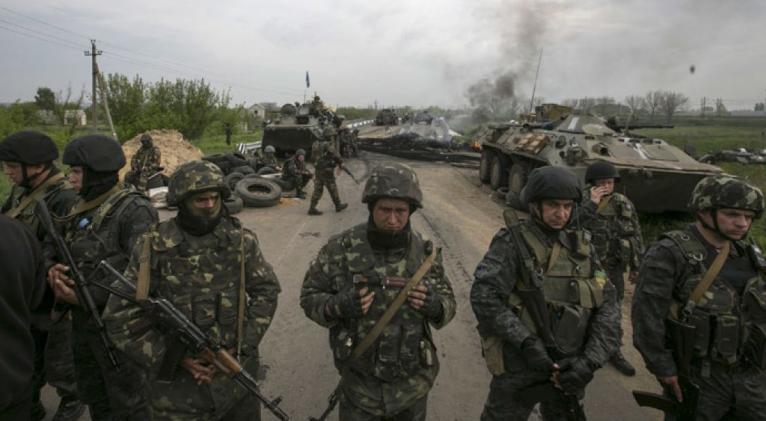 '100% aimed action': Ukraine military shelled refugees, Russian journalists, survivor says
"During this operation and the shelling of Slavyansk, Kramatorsk, Donetsk, Mariupol and other towns in the Donetsk and Lugansk People's Republics, Grad multiple rocket launcher systems, unguarded aircraft rockets with pellet warheads, and other types of heavy offensive weaponry were used intentionally to kill an unlimited number of civilians in violation of international law," Russian Investigative Committee spokesman Vladimir Markin said.
"As a result, over 100 civilians were killed, including two Russian citizens performing their professional activities – journalists Igor Kornelyuk and Anton Voloshin, human rights activist Andrey Mironov and Italian journalist Andrea Rocchelli," he said.
"Two hundred civilians were also wounded, and over 500 residential buildings, as well as hospitals, kindergartens and schools were destroyed. Following those events, many people had to flee their homes and came to the Russian Federation."
  A house damaged by fighting between Ukrainian and anti-government forces is seen in the eastern
  Ukranian city of Slaviansk June 16, 2014 (RIA Novosti / Shamil Zhumatov)
The Investigative Committee intends to launch an investigation against the governor of Dnepropetrovsk, Igor Kolomoysky, and the Ukrainian interior minister, Arsen Avakov.
According to the Investigative Committee's information, starting from April 12, Avakov and Kolomoysky organized and managed the military operation carried out by the Ukrainian military, the National Guard and Right Sector armed fighters, and the Dnepr special forces of the Ukrainian Interior Ministry, created and financed by Kolomoysky.
"The Committee believes the kidnapping of the "Zvezda" journalists Sushenkov and Malyshev was organized with the consent of Avakov, Kolomoisky and other high-ranking officials," he added.
Markin also declared that international arrest warrants would be issued for Kolomoysky and Avakov as "persons who are accused of crimes against peace and the security of humanity."
 A destroyed house following what locals say was overnight shelling by Ukrainian forces is seen in the eastern
 Ukrainian town of    Slavyansk June 10, 2014 (Reuters / Gleb Garanich)
On Tuesday, Kiev's army shelling near Lugansk claimed the lives of two Russian journalists, Igor Kornelyuk and Anton Voloshin, who were filming refugees leaving the scene when a shell hit their small group.
The two journalists working for Rossiya TV died from their wounds, with reporter Igor Kornelyuk passing away on the operating table.
Later Tuesday, the death of Anton Voloshin, a sound engineer, was also confirmed by the channel. According to RT's sources he was killed at the scene, but due to ongoing fighting it wasn't possible to approach the body for a few hours.
Earlier Ukraine's Prosecutor General said that Kiev's military operation in eastern Ukraine left 181 people killed, including 59 of ruling regime troops, and 293 injured.