'False legitimacy': Saudi Arabia hosting UN Human Rights Council slammed by watchdog
'False legitimacy': Saudi Arabia hosting UN Human Rights Council slammed by watchdog
Imagen principal: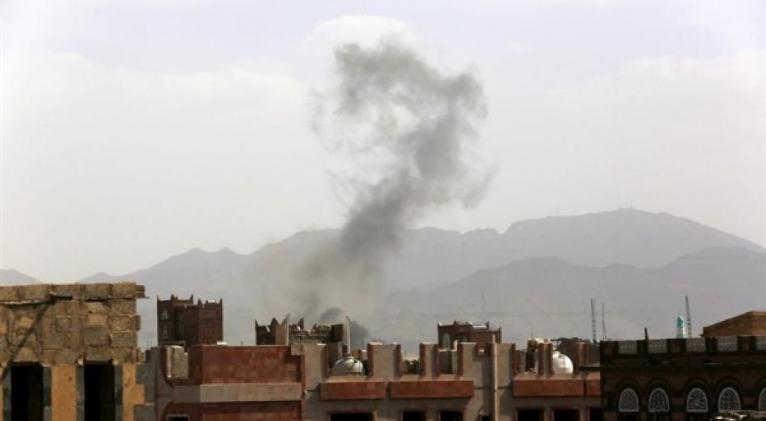 The main point of the international summit held in Jeddah June 3-4 was declared to be combating intolerance and violence based on religious belief.
The conference was attended by the Human Right Council president Joachim Rücker, who said in the opening statement that "Religious intolerance and violence committed in the name of religion rank among the most significant human rights challenges of our times."
Later, Rücker was accused by the Geneva-based human rights campaign group UN Watch of giving the summit "false international legitimacy."
"It's bad enough that the oppressive and fundamentalist Saudi monarchy was elected to sit on the UN Human Rights Council," The Independent cited UN Watch executive director, Hillel Neuer, as saying.
Saudi Arabia is one of the few absolute monarchies left in the world. There is no legal code in the country, leaving it to individual judges to set the punishment for a crime in accordance with their interpretation of Islamic doctrine.
The death penalty is stipulated for a number of crimes, including murder, blasphemy, denial of Islamic faith, treason, sorcery, drug smuggling and acts of homosexuality. Adultery is punished with 100 lashes, the penalty for stealing is the amputation of a hand, while drinking alcohol and slander are punished at discretion of the judge.
The Gulf monarchy is the world's only country where women are not allowed to drive.
Human rights activists have also pointed out that the conference took place at a time when the Saudi Arabian Supreme Court had upheld the sentence for blogger Raif Badawi, condemning him to 10 years in prison and 1,000 lashes for "insulting Islam through religious channels."
Neuer said: "For top UN human rights officials to now visit Jeddah and smile while human rights activist Raif Badawi languishes in prison for the crime of religious dissent, still under threat of further flogging, is to pour salt in the wounds. It's astonishing."
The Saudi Gazette reported that the participants in the conference agreed "to put [HRC] resolution 16/18 into effect," believed to combat "intolerance and discrimination, incitement to violence and violence against persons based on religion or belief."
"In addition, participants agreed on the importance on providing human rights education and encouraging religious and cultural diversity in communities," the Gazette reported.
Saudi Arabia's plans to lead international human rights efforts have made many observers stiffen with astonishment.
Catherine Shakdam, a political analyst, writing for RT, said that over the years Saudi Arabia has been notorious for its theocracy, oppression, brutality and "downright barbarism."
"And seeing how the kingdom has become infamous for carrying out death sentences by beheading, it's safe to say that upholding the principles of human rights is not exactly the regime's forte," Shakdam said.
READ MORE: 'Kingdom of Dystopia': Saudi Arabia seeks leadership of UN Rights Council
Saudi Arabia has been widely criticized for its regular use of the death penalty by beheading. The number of executions so far in 2015 has already overtaken the total number for 2014. As of late May, 89 people, among them several foreigners, have been publicly beheaded.
READ MORE: 89 in 5 months: Saudi Arabia continues executions
Saudi Arabia has also been condemned for using inhumane weapons in its military operations abroad, as the country is leading an international operation against the Houthi rebels in neighboring Yemen.
Human Rights Watch has recently published new evidence alleging that the Saudi Arabian-led coalition in Yemen has been using internationally-outlawed cluster bombs.
READ MORE: HRW: New evidence Saudi-led coalition uses cluster bombs in Yemen