ALBA members reject unilateral coercive measures
ALBA members reject unilateral coercive measures
Imagen principal: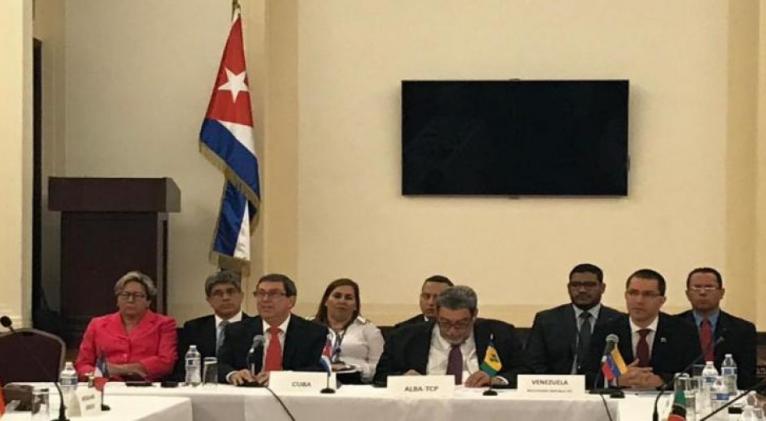 United Nations, September 24 (RHC)-- The Prime Minister of Saint Vincent and the Grenadines, Ralph Gonsalves, rejected on Monday the policies of sanctions and unilateral coercive measures against Cuba and Venezuela, and called for respect for multilateralism.
Speaking at the Political Council of the Bolivarian Alliance for the Peoples of Our America (ALBA-TCP), he reaffirmed that Latin America and the Caribbean is a zone of peace and any situation must be addressed through political channels, in accordance with international norms.
"We must defend respect for that Proclamation, as well as non-interference and intervention in the affairs of States," he said at a meeting held at the headquarters of Cuba's mission to the UN.
Differences must be resolved through dialogue and this is a question of defending multilateralism, he said.
Gonsalves condemned attempts by the Organization of American States (OAS) to implement the Inter-American Treaty of Reciprocal Assistance (TIAR) against Venezuela, a mechanism that is illegal and a violation of international law, he said.
For his part, Venezuelan Foreign Minister Jorge Arreaza demanded respect for the UN Charter in the face of growing attacks against multilateralism.
In that sense, he also rejected the recent measures of the United States against Cuban diplomats.