Mexican Police Caught Handing Over Youth to Armed Group
Mexican Police Caught Handing Over Youth to Armed Group
Imagen principal: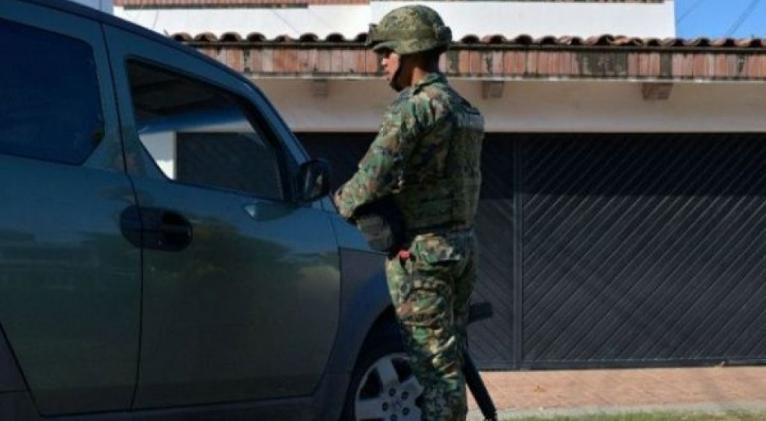 The video showed a group of police officers in a busy street hand over the handcuffed youths to a group of armed men. 
Policeman in Culiacan, the capital of Mexico's notorious Sinaloa state, were filmed arresting eight young men before handing them over to what was believed to be an organized crime group, in an incident that echoes the circumstances that led to the disappearances of 43 students at Ayotzinapa teachers' college which sparked outcry more than two years ago. 
RELATED: Cuban Migrants File Abuse Complaint Against Mexican Officials
The video shot by neighbors on Wednesday night shows how the group of youths, bound with handcuffs, were arrested by agents on a busy street outside a restaurant. As the lights of the police car flashed, the youths were then put into the vehicles of the armed men, who were presumed to be part of one of the state's notorious criminal organizations. A number of people were seen walking around the area with large weapons.
Head of public security in Sinaloa, Victor Hugo Sanchez Mendieta, confirmed to media that police filmed in the video were municipal agents, who had actually admitted to handing over the arrested youth because they were threatened by the criminal group. 
Sanchez Mendieta said that the police involved in the incident had already been arrested and that an investigation would be initiated. It was thought that the incident could have been part of a "clone" operation where police members wear plain clothes and pose as members of organized crime groups.
Sanchez Mendieta also encouraged citizens to denounce similar dishonest behavior by police. The identity and the current location of the youths that were handed over by the police remains unknown.
RELATED: Mexico 'Paramilitary Police' Accused of Torture, Killings: UN
Collusion between police and criminal organizations in Mexico is not rare. The incident in Culiacan bears a concerning resemblance to the infamous Ayotzinapa disappearances from 2014, which still remain unsolved. 
In the state of Guerrero, police from the town of Iguala pulled over 43 students from Ayotzinapa teachers' college on their way to attend a protest in Mexico City. 
Several independent investigations have uncovered evidence which not only challenges the official government claim that the students were murdered by a local drug gang, but also points to high levels of state involvement in the disappearances, including accusations that police handed the students over to criminals.