Nine Countries Send Rescue Teams to Ecuador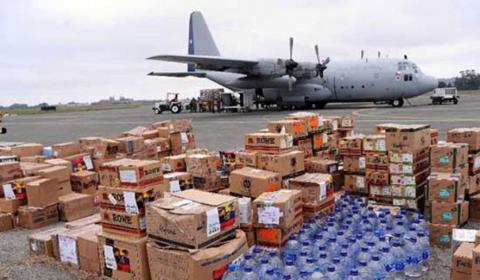 According to details provided by Long on his Twitter account, the 48 rescue workers sent yesterday by Venezuela have been joined in the last few hours by another 50 from Colombia, 35 from Peru, 25 from Cuba, 50 from Bolivia and 49 firefighters from Chile.
Mexico also sent 120 rescue workers, while Switzerland and Spain have sent help with three and 80 experts respectively, as well as 120 mobile teams.
The rescue work is concentrated in the coastal region, particularly in the cities of Manta, Portoviejo and Pedernales, all very close to the epicenter of the quake, which so far caused 272 deaths and 2,068 wounded, according to data provided last night by President Rafael Correa.
Apart from the arrival of rescue workers, international solidarity with Ecuador has also materialized in the form of shipments of humanitarian aid coming from different countries.
Cuba has dispatched a group of doctors, in addition to the nearly 700 health professionals already serving in the South American nation.
In Quito and other cities the Ecuadorians have also organized collections of food, blankets, tents, bottled water and other items to send to their coastal countrymen affected by what Correa described as the worst tragedy that has struck the South American nation in the last 67 years.