Iran condemns interference in Cuba's internal affairs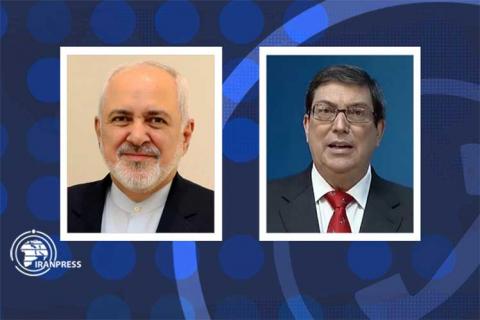 Iran on Wednesday condemned any foreign interference in Cuba's internal affairs, alluding to recent disturbances that took place in the Caribbean country.
During a telephone conversation, Iran's Foreign Minister Mohammad Javad Zarif and Cuba's Bruno Rodriguez addressed issues of the bilateral relations and especially the rejection to the external participation in the July 11 actions occurred in the Caribbean nation.
Previously, Iranian Foreign Ministry Spokesman Saeed Khatibzadeh held the United States responsible for Cuba's socioeconomic problems with a siege that hinders the purchase of medicines, food and medical supply.
Since 1962, Cuba has been facing a US blockade that at present, along with the Covid-19 pandemic, has caused shortages and hardships for the Cuban citizens, the spokesman denounced.
In that scenario, Washington uses its websites and money to cause chaos and civil disobedience among the Cubans, he pointed out.