Peru: Boluarte, in Favor of Early Elections in 2023
Peru: Boluarte, in Favor of Early Elections in 2023
Imagen principal: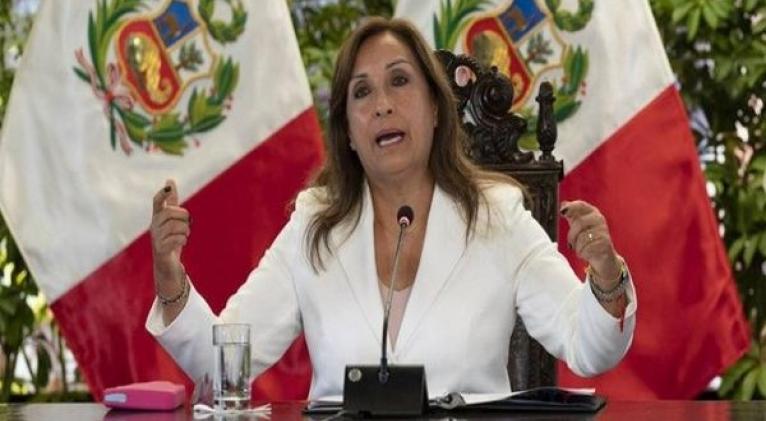 On Friday, Peru's president-designate, Dina Boluarte, asked Congress to bring forward general elections to December 2023, a proposal presented the day before by Congressman Hernando Guerra García.
"I call on Congress so that if (the parties) Fuerza Popular and Alianza para el Progreso are asking for what they had already presented (electoral advance to 2023), that this proposal, which has no conditions and which will get us out of the quagmire in which we are, be assumed in that sense," said Boluarte.
The President-designate recognized the initiative of Fuerza Popular (extreme right), the party organization of Keiko Fujimori. According to Boluarte, she had discussed the issue with the Justice Minister and with the Premier so that the elections could be moved forward in the electoral technical term, to December 2023.
In this regard, Boluarte said that a citizens' referendum to consult on the possibility of a Constituent Assembly within the framework of early elections is ruled out.
We call upon the Peruvian Congress within the framework of its powers and faculties, to prioritize and place the debate on advancing the elections in the shortest reasonable period of time, and in this way contribute to return social peace to the whole country.
The plenary of the Congress is scheduled to debate this Friday the advancement of the elections for this year. The legislature had already approved in the first vote such an advance to April 2024.
However, Peru continues to live a harsh scenario of protests, blockades and police repression that has resulted in the death of more than 50 people. The protests broke out on December 7, following the dismissal and arrest of leftist President Pedro Castillo and the inauguration of Dina Boluarte.
It is in this context that Boluarte called on Congress to reach a consensus on the issue. As soon as the Congress sets the advance of the elections "immediately we, from the Executive, will be calling those elections," said the president-designate noting the transitional nature of her government thus, "she does not want to perpetuate herself in power."