International humanitarian aid arrives in Syria
International humanitarian aid arrives in Syria
Imagen principal: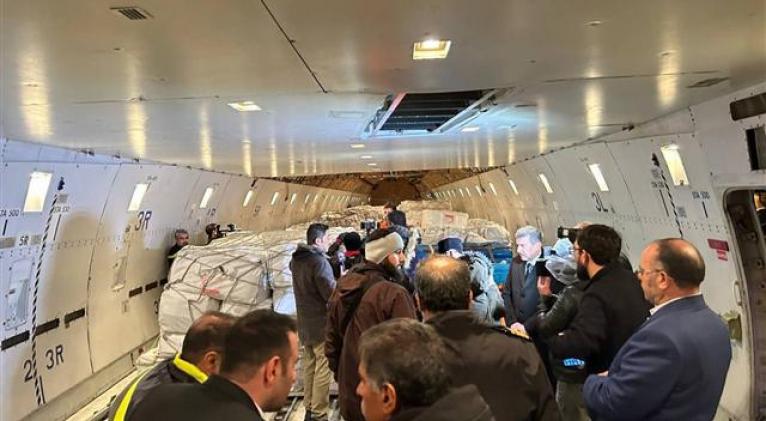 An Algerian plane carrying 110 Civil Protection personnel on board, landed in Aleppo, the most affected province along with Latakia, to participate in search and rescue operations.
The Algerian Red Crescent announced the dispatch of four planes with 115 tons of aid in the next few hours.
An Iranian cargo plane arrived at the Damascus International Airport carrying 45 tons of blankets, tents, medicines, food and other necessary supplies for the affected Syrians.
The Iranian ambassador in Damascus, Mahdi Sobhani, stated that this is the first batch of humanitarian assistance and other planes will arrive in Aleppo and Latakia in the next few hours.
Iraq also sent two planes, each loaded with around 70 tons of food, medical supplies, blankets and other materials.
Osama Mahdi Ghanem, head of the Arab Countries Department of the Iraqi Foreign Ministry stated that there will be an airlift and Iraqi convoys will arrive to provide humanitarian aid to the Syrian brothers.
A Russian plane landed in Latakia transporting humanitarian aid and teams of earthquake specialists, who will join rescue operations carried out by Russian forces present in Syria.