Díaz-Canel receives St. Vincent and the Grenadines prime minister
Díaz-Canel receives St. Vincent and the Grenadines prime minister
Imagen principal:
Havana, May 26 (RHC) -- Cuban President Miguel Díaz-Canel received at the Palace of the Revolution the Prime Minister of St. Vincent and the Grenadines, Ralph Gonsalves, who is on an official visit.
According to a TV report, Diaz –Canel told Gonsalves that it was an honor to receive him on his official visit on the eve of the ALBA-TCP's Summit.
He also noted that their encounter took place on a significant day for both Caribbean nations since it marked the 30th anniversary of their resumption of bilateral relations.
The President noted Gonsalves's unconditional friendship and solidarity with the Cuban people and acknowledged his leadership in the region.
The head of State also expressed appreciation for the Vincentian Prime Minister's Government's steadfast support of the Cuban fight against the US blockade and his courageous and dignified decision not to attend the Summit of the Americas, given the willingness of its host country to exclude Cuba, Venezuela, and Nicaragua from the gathering.
For his part, Gonsalves voiced his satisfaction with being in Cuba and stressed that the Cuban Revolution's triumph and its achievements had been a source of inspiration for him and his Party.
After the official talks, President Diaz-Canel presented the visiting Prime Minister with the Jose Marti National Order, Cuba's highest distinction.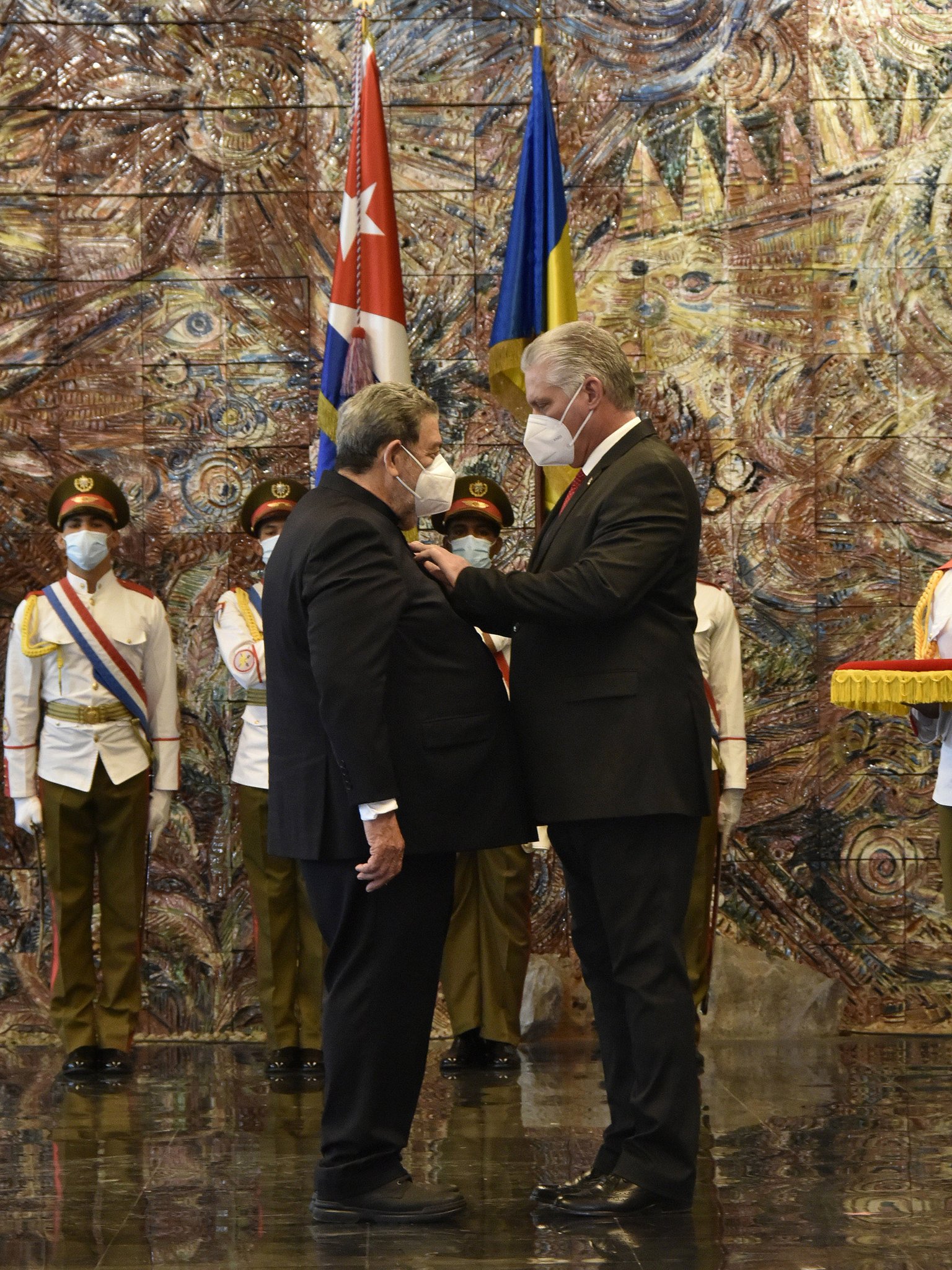 Gonsalves arrived in Havana on Wednesday. Before the official talks, he paid tribute to Cuban National Hero Jose Marti.
He was also received by his Cuban counterpart Manuel Marrero Cruz.
The ties between Cuba and St. Vincent, and the Grenadines have been characterized by a high level of political dialogue and excellent cooperation ties in different spheres.
The Prime Minister's visit is a sign of the high level of political dialogue between the two governments and the excellent state of bilateral relations.