Cuba's reslience facing the blockade was highlighted in Panama
Cuba's reslience facing the blockade was highlighted in Panama
Imagen principal: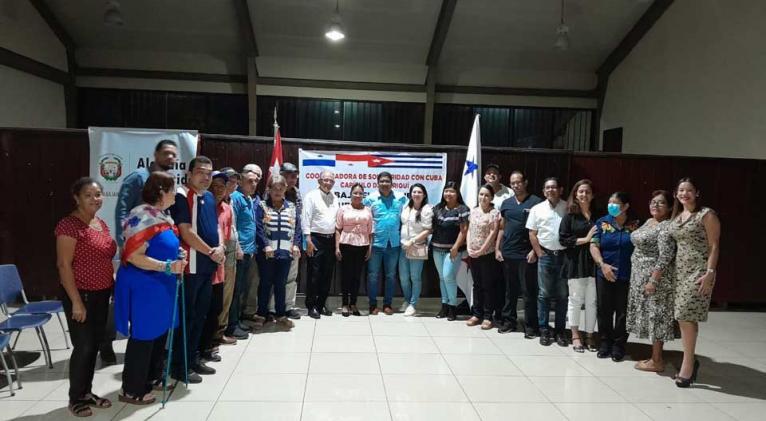 In a meeting of the Cuban ambassador in Panama, Victor Cairo, with Panamanian professionals graduated from study centers on the island, Manuel Pardo, on behalf of that group, stressed that despite the brutal blockade, progress is evident in areas such as biotechnology, health, social sciences, education, sports and culture, among others.
Pardo reminded that Cuba has been able to share what it has and face with creativity new unilateral measures from Washington and who is trying to stifle the nation; from this we Panamanians have benefited with eye operations and of the presence in this same territory of members of the Henry Reeve International Medical Brigade, in the forefront against Covid-19 pandemic, in 2020 and 2021.
He also pointed out the importance of spreading the reality about Cuba which, despite the economic pressures in the midst of the pandemic, was able to develop its own vaccines, and by this,saving lives in that country and in other nations of the world.
The stay of the Cuban diplomat in Chiriqui on Saturday included visits to the National Agricultural Organization, meetings with producers and participation in the cultural evening called 'Bonds of Friendship between Peoples' and the International Fair of David.
As part of the tour, the day before the Cuban Ambassador was received in the neighboring province of Veraguas by the governor Manuel Castillo and the mayor of the city of Santiago de Veraguas, Samid Sandoval, with whom he talked about health, sports and tourism.