Cuba, Spain cooperating in notarial matters
Cuba, Spain cooperating in notarial matters
Imagen principal: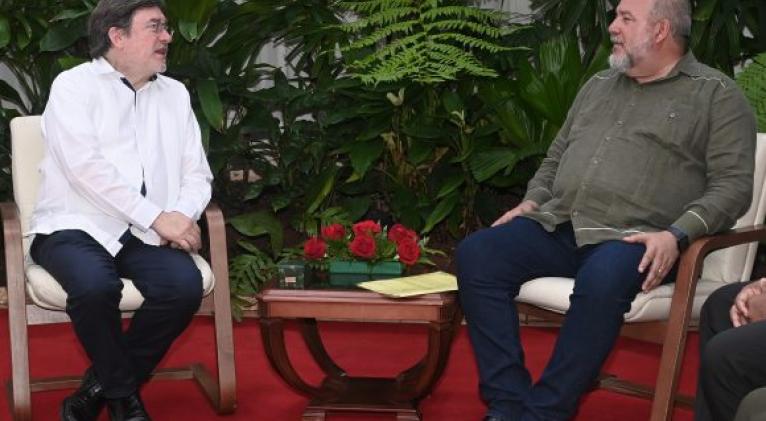 The Prime Minister of Cuba, Manuel Marrero, held a meeting with members of the General Council of Notaries of Spain with a view to promoting cooperation in the notarial field.
According to a local television report, the head of government expressed satisfaction with the meeting, which was held at the Palace of the Revolution in Havana, and recognized the advances of the Cuban Ministry of Justice in digitizing procedures and services.
For his part, the delegate for America of the General Council of Spanish Notaries and dean president of the Notarial College of the Canary Islands, Alfonso Cavallé, pointed out that actions will soon be carried out for the transfer of know-how and technology to Cuba.
"I think we can be magnificent and pioneering allies worldwide," Cavallé said.
Cavallé highlighted the capacity of Cuban notaries and the legislation that regulates them.
The international relations counselor of the Spanish entity, Andrea Murillo, said for her part that "following the principles of triangular cooperation, Cuba could become a learning exchange platform for other Latin American nations."