Cuba to send 400 athletes to Santiago 2023 announces basketball great Herrera
Cuba to send 400 athletes to Santiago 2023 announces basketball great Herrera
Imagen principal: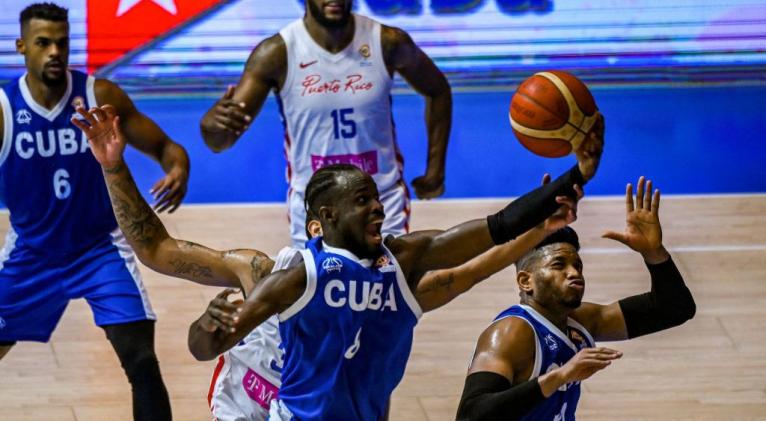 Cuba plans to have around 400 athletes competing at this year's Pan American Games in Santiago according to the general secretary of its National Olympic Committee, former basketball star Ruperto Herrera.
In an interview with Prensa Latina Herrera, who is also a member of the Panam Sports Coordination Commission for the event, cited Cuba's tradition of involvement in the competition.
He reported that there are already a number of athletes with a guaranteed spot for Santiago 2023 while others are due to take part in qualifying events, including the Central American and Caribbean Games that will begin soon in El Salvador.
Herrera, who was a member of the Cuban team that won basketball bronze at the Munich 1972 Olympics, spoke while visiting the Chilean capital as part of his work for the Coordination Commission, which is monitoring preparations for the Pan American Games, due to take place from October 20 to November 5, and the Parapan American Games, scheduled from November 17 to 26.
Cuba, with a proud tradition in sports such as boxing, will send around 400 athletes to take part in the 2023 Pan American Games in Santiago ©Getty Images
Among the sports highlighted by Herrara as traditional areas of achievement by Cuba were boxing, judo, wrestling, combat sports, athletics and baseball.
Asked about Chile's preparation for the landmark continental tournament, Herrera responded: "I have had the opportunity to participate in 13 or 14 Pan American Games, first as a basketball athlete, then as a technical delegate and finally as a representative of the Cuban Olympic Committee, and the organisation that Chile has had has caught my attention."
He reported that during his visit to the Villa Panamericana headquarters, which has a capacity for around 5,000 people, it was possible to see that the works were being carried out according to the schedule.
Herrera was a member of the national basketball team for more than 20 years.
He played in five Central American and Caribbean Games, the same number of Pan American Games and four Olympic Games.
Herrera was inducted into the International Basketball Federation Hall of Fame in 2015 and in 2019 received the International Olympic Committee Olympic Order -  the highest distinction awarded to an athlete for national and international results.